An organisation representing Israeli soldiers has released damning details of accounts by up to 70 combatants during the 50-day Gaza war in 2014, including deadly attacks on Palestinian civilians and widespread destruction of property and infrastructure.
The 240-page report of first-hand accounts from the Israeli combatants, whose names have not been used, thrusts the Israeli Defence Forces and the Israel government under the spotlight for its repeated denial that its forces deliberately targeted Palestinian civilians.
The report from Breaking the Silence – an organisation established by IDF soldiers and veterans who provide testimonies about their military service in the Palestinian territories – comes less than a week after a United Nations inquiry concluded Israel was responsible for striking seven UN civilian shelters where 44 Palestinians died and 227 were injured.
The testimonies gathered focused heavily on ground forces but included those that served in artillery and aerial fire units outside the Gaza Strip. The ground invasion began on 17 July as Israeli forces entered the northern parts of the Strip and remained there until 5 August.
Soldiers said they were told the areas they were deployed to were entirely clear of civilians after the air force dropped leaflets telling all civilians to leave. But frequently, the army would begin firing on Palestinian homes only to find dozens of civilians sheltering inside.
They said because residents had been told to leave their homes, the assumption was anybody who remained was therefore a fair target.
"There weren't really any rules of engagement... The idea was, if you spot something, shoot. They told us: 'There aren't supposed to be any civilians there. If you spot someone, shoot,'" one said.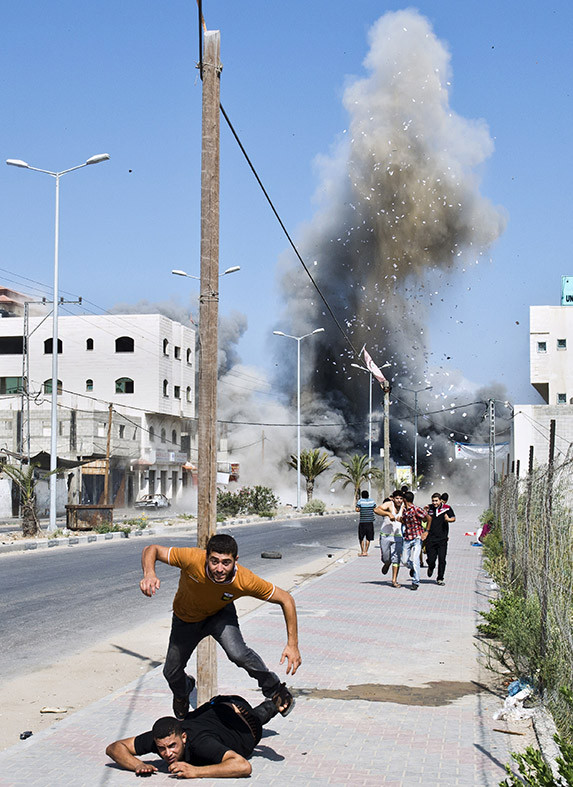 Another said he was told by his commander: "Anything there is as good as dead. Anything you see moving in the neighbourhoods you're in is not supposed to be there. The civilians know they are not supposed to be there. Therefore whoever you see there, you kill."
The report claims Palestinian civilians were deliberately targeted, including two Palestinian women in southern Gaza Strip walking in an orchard.
"The lookouts couldn't see well so the commander sent a drone up to look from above, and the drone implicated them. It saw them with phones talking, walking. They directed fire there, on those girls, and they were killed," one soldier said.
"After that the commander told the tank commander to go scan that place and three tanks went to check. They check the bodies, and it was two women, over the age of 30. The bodies of two women and they were unarmed. He came back and we moved on, and they were listed as terrorists. They were fired at – so of course, they must have been terrorists."
Breaking the Silence executive director Yuli Novak said based on the testimonies, the rules of engagement were the most permissive the organisation had ever heard.
"Many soldiers testified that the orders that they received were to shoot to kill every person sighted in the area," he said.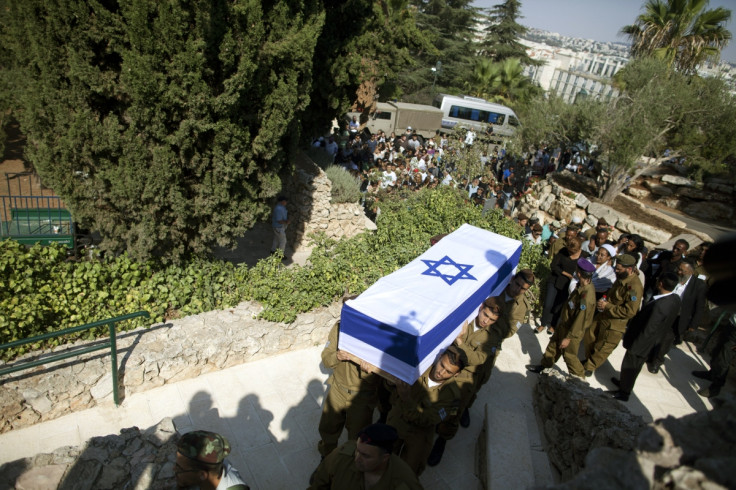 The report claimed soldiers in the Gaza strip occupied Palestinian homes before destroying them with bulldozers and mortar fire when they left. The IDF is also alleged to have destroyed any homes that were in strategic positions such as on hills or close to the Israeli border fence.
One said: "One of the high-ranking commanders, he really liked the D9s. He was a real proponent of flattening things. He put them to good use. Let's just say that after every time he was somewhere, all the infrastructure around the buildings was totally destroyed. Almost every house had gotten a shell through it. He was very much in favour of that."
Breaking the Silence legal adviser Michael Sfard said the IDF had contravened the distinction principle that requires combatants to distinguish between civilians and militants, and to minimise the suffering caused to the civilian population as much as possible. When in doubt, this rule is clear that those they see must be treated as civilians.
Sfard said Israeli forces also violated the principle of proportionality that prohibits attacking military targets if the damage expected to civilians and their infrastructure is greater than its military value.
An IDF spokesperson said in a written statement that Breaking the Silence had been asked to provide any evidence or testimony related to IDF activities prior to publication but had declined.
The spokesperson said: "The IDF is committed to properly investigating all credible claims raised via media, NGOs and official complaints concerning IDF conduct.
"Following Operation Protective Edge, thorough investigations were carried out, and soldiers and commanders were given the opportunity to present any complaint. Exceptional incidents were then transferred to the Military Advocate General for further inquiry."
IDF spokesman Peter Lerner told IBTimes UK that Breaking the Silence had systematically failed to come to the IDF with their concerns. "We have 20 criminal investigations under way specific to Protective Edge," he said.
When asked about specific examples of targeting civilians in Gaza, he said he could not comment on anonymous information but said he stood by his previous statements to media that the IDF did not target civilians in Gaza during the last war.