Venus Williams may be in the doghouse after appearing to reveal the gender of her pregnant sister Serena Williams' baby.
Moments after winning the second-round against Japan's Kurumi Nara at the French Open, tennis champ Venus, 36, gushed to reporters over the prospect of becoming an aunt.
Speaking to Eurosport about Serena's unborn child, Venus reportedly referred to the child as "she" and said: "I want to be known as the favourite aunt. We're all like, baby V, baby Lyn, baby Isha, we all want the baby to be named after us," in reference to her other sisters Lyndrea and Isha.
It is not known how Serena reacted to the slip but she was seen supporting Venus from the sidelines at the tennis match on 31 May.
Serena, 35, is expecting her first child with fiance Alexis Ohanian and previously stated they wanted to keep the baby's sex a secret. The tennis player said at the Met Ball in May: "We're waiting. [It's] a surprise. We call it 'baby.'"
Ohanian, co-founder of Reddit, heaped praise on his wife-to-be at the fashion event, telling Humans Of New York at the time: "She has the biggest heart. Everyone sees her success as an athlete, but all of that is layered on the size of her heart. She gives 100% of herself to everything she does: as a friend, as a lover, and soon, as a mother."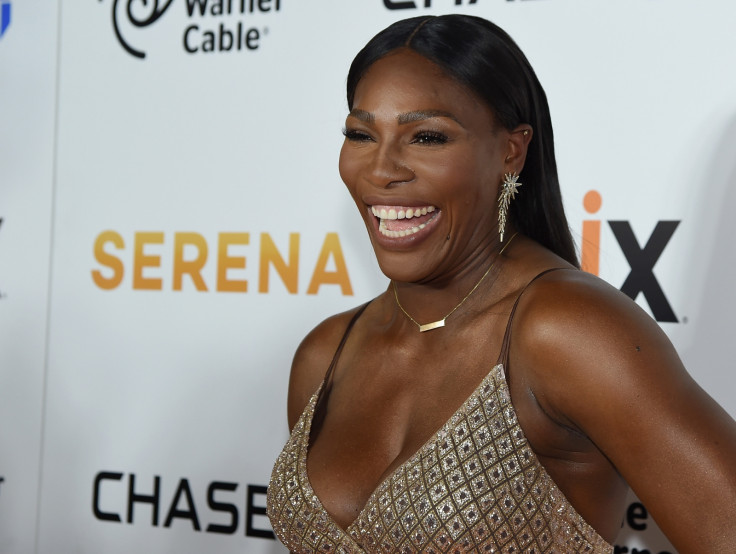 Accidental slips appear to be a theme of Serena's pregnancy so far – the sports star shared the baby news via Snapchat in April but later admitted the announcement was a mistake. Serena explained to Gayle King at Ted Talks: "Well, actually it was an accident. I was on vacation just taking some time for myself and I have this thing where I've been checking my status and taking pictures every week to see how far along I'm going.
"I didn't tell a lot of people to be quite honest and I'd been saving it. On social media, you press the wrong button and... Thirty minutes later I missed four calls and I'm like, 'That's weird.' But it was a good moment. I was only going to wait five or six more days [to share]."