Jake LaMotta – the legendary boxer depicted by Robert DeNiro in Raging Bull – has died, aged 95.
A Facebook account, belonging to his daughter Christi, posted a tribute to him yesterday evening (19 September). It read:
"Jake LaMotta July 10, 1922 - September 19, 2017 – Rest in Peace Pop."
Well-wishers have queued up to give their condolences to Christi and sing the praises of one of boxing's all-time greats.
Patti Fazzino wrote: "Dear Christi, I am so sorry to lose your Dad. He is in my heart. Look at it like this, all the North Miami Beach Italian men are with him.
"Believe me that my Dad and Grandma are with him in a better place.My prayers are for you and you family. The is not easy.... Again, I am with you."
A source close to the family reported that LaMotta had been battling pneumonia in recent weeks, but added that the middleweight legend stayed "fighting to the end".
Giacobbe "Jake" LaMotta was a World Middleweight Champion, nicknamed "The Raging Bull" for his rough and ready style.
He liked to fight on the inside and was famous for stalking his opponents, who often had bigger punches, but less grit and determination. He is regarded as having one of the best chins in the history of the sport.
In an era of premium middleweights, LaMotta had some epic encounters. Most notable among these were six hair-raising fights with his great rival Sugar Ray Robinson.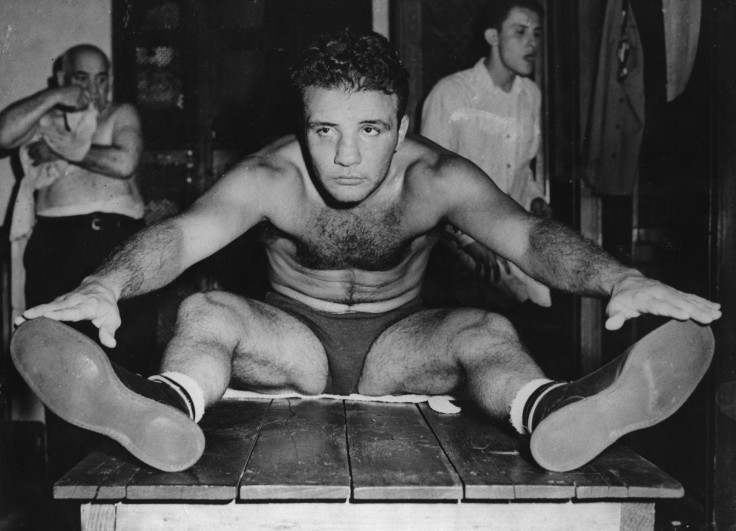 LaMotta famously remarked: "The three toughest fighters I fought were Sugar Ray Robinson, Sugar Ray Robinson and Sugar Ray Robinson. I fought Sugar so many times I'm surprised I'm not diabetic."
He fought a staggering 106 professional fights, winning 83 of them with 30 by knockout.
His volatile approach to life both in and out the ring inspired a biographical movie starring Robert De Niro, directed by Martin Scorsese.The film is widely regarded as one of the greatest motion pictures ever made.
LaMotta said: "You can't go into the ring and be a nice guy. I would go a month, two months, without having sex. It worked for me because it made me a vicious animal. You can't fight if you have any compassion or anything like that."