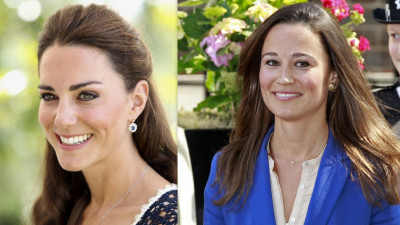 The Middleton sisters have become ever more popular since the royal wedding; they are all over the place. Their every move is closely watched and they are the cynosure of all eyes wherever they go.
Bloggers and fans are always on the lookout for what they wear. Any pieces picked up by these fashionistas is sold out the very next day. Kate, 29, is known for her sleek silhouettes and seamed dresses, with favorite designers such as Issa London, Alexander McQueen, Reiss and Prada.
On the other hand, 28-year-old Pippa has a more rugged yet elegant approach when it comes to her clothes. Astounding the media with her physique in that Sarah Burton for Alexander McQueen gown she wore to her sister's wedding, Pippa makes sure to accentuate her petite and shapely figure. Pippa is into retail therapy, with her favorite pieces ranging from Topshop to Tabitha Bags.
While much has been talked about their style, who is the hotter of the two? Is it Kate's classy figure or Pippa's world-famous derriere?
Start the slide-show to find out.