Britain's Richest Woman Kirsty Bertarelli Launches Pop Career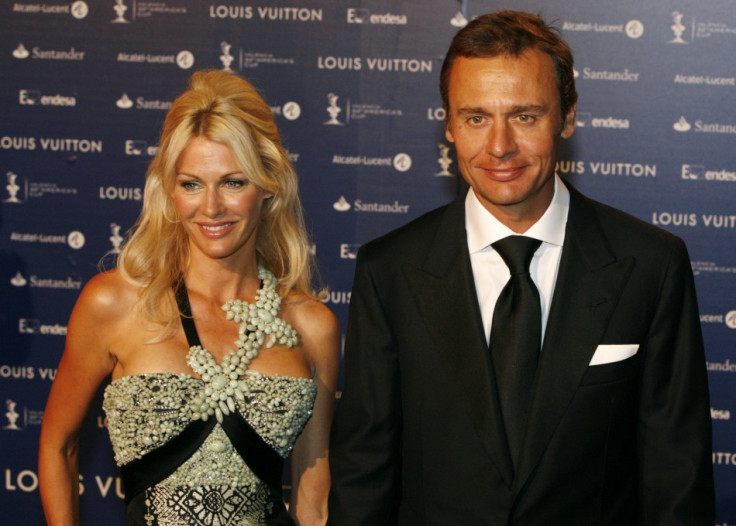 Kirsty Bertarelli, Britain's richest woman, is preparing to launch her pop career with an album based on real life.
The 41-year-old former Miss UK, who is married to Swiss biotech magnate Ernesto Bertarelli, has a £7.4bn fortune and owns a £100m super yacht but is now venturing into the music scene.
She is hoping that her debut album titled Love Is, which is inspired by her jet-setting lifestyle with Ernesto, will be good enough to rival Adele's award-winning album 21.
Bertarelli is confident that her collection of songs inspired will inspire her fans.
"I get inspired by life. My songs are all from real experiences and observations," she said. "If something moves me, it compels me to write about it. It's important to write from the heart."
"I feel elation and sometimes pain like everyone else and that's what I draw on in my songwriting," she added.
But this will not be her first stab at music. In 2000 she co-wrote All Saints's hit Black Coffee and her club track "Hands High" was championed by Radio 1's Dance Anthems show.
"Black Coffee was about falling in love with Ernesto. He is very supportive - but I don't show him my lyrics," she said.
"It's a love story recalling how we met. We were doing lots of sailing at the time and we didn't want to be anywhere else."
She already has the seal of approval from former Boyzone star Ronan Keating, who she collaborated with on the first single from her album, Send Out a Message (To the World).
© Copyright IBTimes 2023. All rights reserved.