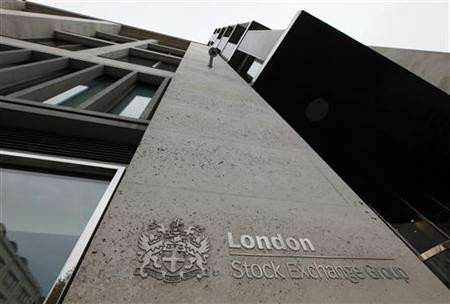 Shares in British banks were up in morning trading on the FTSE 100 today ahead of a congressional testimony by U.S. Federal Reserve Chairman Ben Bernanke.
Shares were boosted by investor hopes that Mr Bernanke will signal more policies to stimulate the economy through increased monetary accommodation.
By 10:10 shares in Lloyds Banking Group were up 3.13 per cent to 61.04 pence per share, RBS shares increased 2.22 per cent to 45.19 pence per share, Barclays shares rose 2.44 per cent to 291.80 pence per share and HSBC shares jumped 2.26 per cent to 642.00 pence per share.
Overall the FTSE 100 was up 1.60 per cent to 5,221.60.