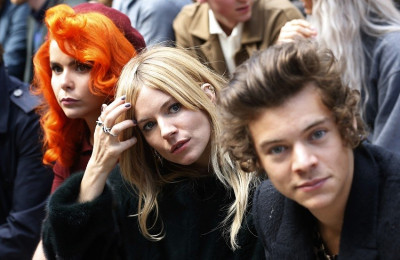 British designers have clearly put the recession on the backburner and spared no expense in ramping up its luxury offerings at London Fashion Week.
With the UK luxury sector set to double over the next five years, designers such as Mulberry, Burberry, and Julien MacDonald adorned their garments with gold, silver, diamonds and pony-skin to cater for rising demand in pricey apparel.
Check out our slideshow for London Fashion Week highlights and what the designers have to say about their burgeoning brands.