Male infertility: $5 smartphone app analyses sperm quality with 98% accuracy
Semen analyser is currently at the prototype stage and scientists have filed for FDA approval.
A smartphone app that measures male fertility with 98% accuracy has been developed by US scientists. The team, from Harvard Medical School, say the test costs less than $5 (£4) to make and is as simple as a home pregnancy test, providing a quick and easy way for men to assess any infertility problems.
Over 45m couples around the world have fertility problems – and around 40% of these are down to the man's semen. Diagnosing this, however, is expensive and drawn out, requiring highly trained technicians and specialised equipment. On top of this, many men feel uncomfortable about going to get tested because of social stigma.
"We wanted to come up with a solution to make male infertility testing as simple and affordable as home pregnancy tests," said Hadi Shafiee, one of the scientists that developed the app. "Men have to provide semen samples in these rooms at a hospital, a situation in which they often experience stress, embarrassment, pessimism and disappointment. Current clinical tests are lab-based, time-consuming and subjective."
To simplify the process, the team developed a low cost and highly accurate test that can analyse a video of "an undiluted, unwashed semen sample in less than five seconds", Shafiee explained.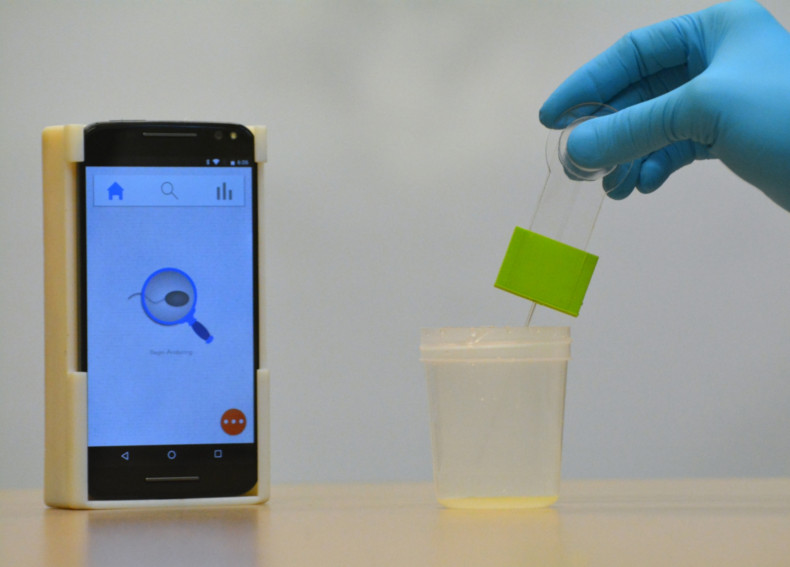 Publishing their research in the journal Science Translational Medicine, the team looked to develop a cheap, reliable and easy-to-use device to test sperm quality. They combined a portable device with the processing power of a smartphone camera to develop an app that can wirelessly analyse semen samples. A video showing how the app works can be seen above.
To test the effectiveness of the app, scientists had 10 untrained volunteers classify over 100 semen samples. The scientists analysed a further 350 samples. They found it was 98% accurate at identifying abnormal semen with low sperm concentrations and/or low motility. In total, the team calculated that the app – including the portable device – cost just $4.45.
"The work reported here is an example of how smartphones can be seamlessly integrated with hardware, software, and microfluidics to develop a point-of-care diagnostic device to address clinical gaps in male infertility management," the researchers wrote.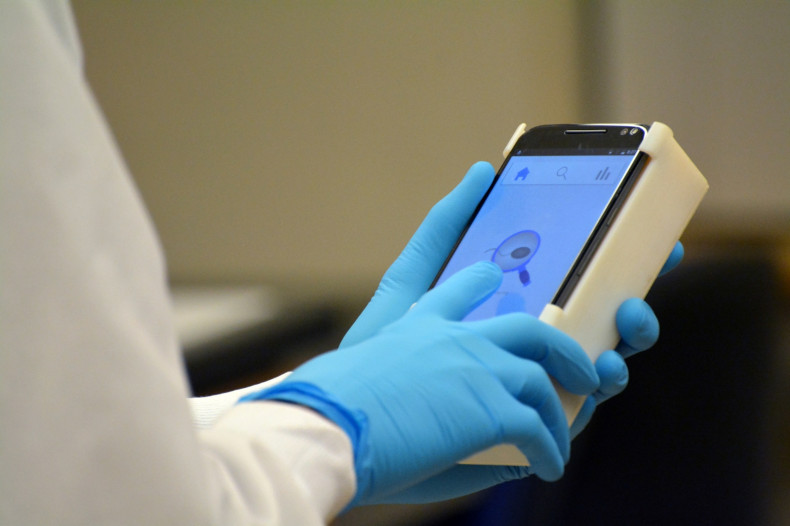 At present, the app is at the prototype stage. After additional testing, the scientists plan to file for FDA approval. They said that as well as providing a cheap and easy at home fertility test for men trying to conceive, it could also be used by those who have had a vasectomy to monitor themselves.
Study co-author John Petrozza said: "The ability to bring point-of-care sperm testing to the consumer, or health facilities with limited resources, is a true game changer. More than 40% of infertile couples have difficulty conceiving due to sperm abnormalities and this development will provide faster and improved access to fertility care.
"By working with Dr. Shafiee and his lab at BWH, and utilising our clinical fertility expertise here at MGH, we have really been able to create a product that will benefit a lot of people."