Male rape in Libya: Militias use rocket launchers and broom handles to torture prisoners
Horrific accounts of the use rape an instrument of war to humiliate rivals.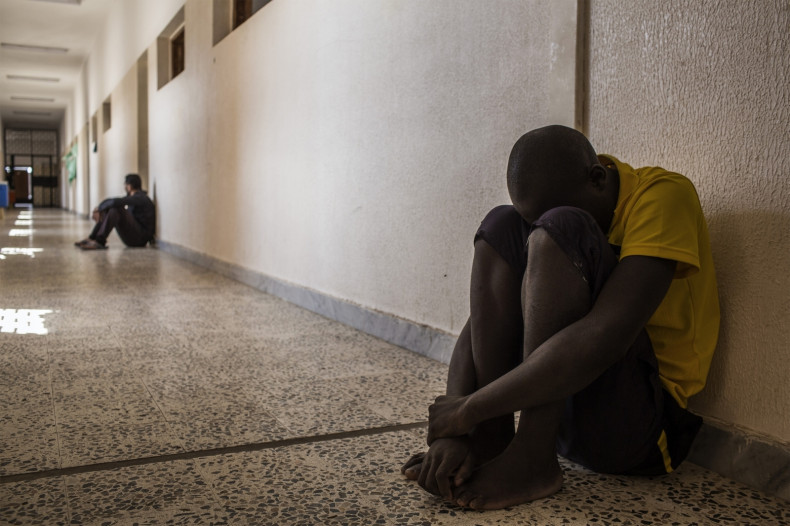 Male Libyan prisoners are being routinely raped by rival militias as a method of torture and humiliation, an investigation has revealed.
Lawless factions in the North African country sodomise their captives with various objects, including rockets and broom handles.
A common practice used by these violent armed groups is to throw a prisoner into room with other captives, who are ordered to rape him or be killed themselves.
The probe by a Tunis-based group, reported by French journalist Cécile Allegra, has been published by several international newspapers, including the Guardian. The group says it have video footage to support its claims.
Male rape is such a strong taboo in Arab societies that the abused often feel too damaged to rejoin political, military or civic life.
One man, known only as Ahmed, said he was detained for four years in a prison in Tomina, on the outskirts of Misrata, in northwestern Libya.
He said: "They separate you to subjugate you. 'Subjugate the men', that's the expression that they use. So that you never hold your head up again. And they were filming everything with their phones.
"They take a broom and fix it on the wall. If you want to eat, you have to take off your pants, back on to the broom and not move off until the jailer sees blood flowing. Nobody can escape it."
Colonel Muammar Gaddafi's regime was accused of using male rape against enemy forces during the 2011 revolution that unseated the dictator in October.
Rocket launcher
French reporter Allegra said she was shown a horrific video where a young man sits in the sand with his head down. An arm in a military outfit lifts him up, pulls down his trousers, then his pants, and places a rocket launcher between his buttocks.
However, Allegra adds that the video cannot be independently verified, nor has it so far been possible to identify the militia group or where the rape took place.
The investigation found that many rape allegations came from the Tawergha, a black African tribe once accused of supporting Gaddafi, and of raping their enemies during the revolution.
As part of the conflict the tribe's city, Tawergha, was razed in August 2011 in revenge, and 35,000 inhabitants were scattered to several camps for internally displaced people in Benghazi and Tripoli.
In one camp, south of Tripoli, a 39-year-old man called Ali who now walks with a cane, told the investigating group what would happened at the base.
He said: "Some of us were locked in a room, naked, for a whole night with groups of migrants. The guards did not release them until they had all raped each other."
Women also targets
In another camp in southern Tripoli, women were also targets. One woman called Fathia said her entire family was violated by a militia from Misrata, although the men more heavily targeted.
She said: "They dragged me in the street, in front of everyone, saying: 'You raped our girls. We'll do the same thing to you.'
"The worst thing they did to me, is to rape me in front of my eldest son. Since then, he won't speak to me."
In August, the International Criminal Court in The Hague in the Netherlands, which is investigating war crimes in Libya, accepted videos posted on the internet of summary executions as evidence for the first time in this case.
Investigators in Tunis hope that videos of male rapes they have collected will also soon become part of International Criminal Court's inquiries.