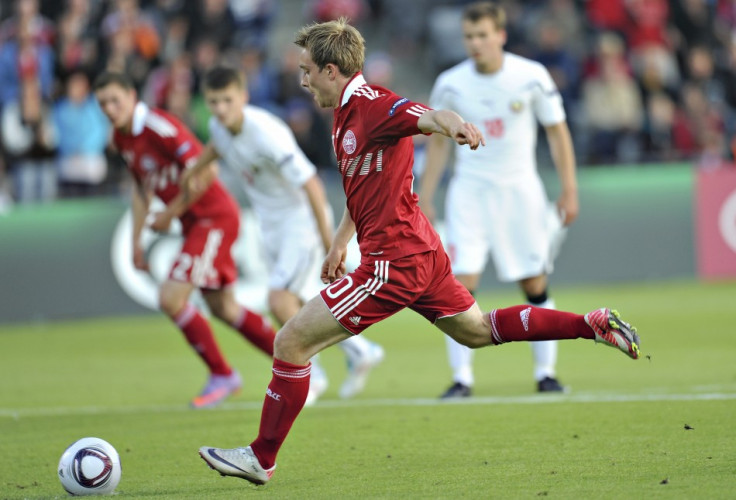 Manchester United target Christian Eriksen is fielding interest from Serie A side Roma, according to his agent, with Schoots Martin admitting that "anything can happen" this summer with his client's future.
Eriksen has starred for Ajax since moving from the youth side to the seniors in 2009, and the attacking midfielder has caught Sir Alex Ferguson's eye many times.
United assistant coach Rene Meulensteen admitted last December that the club are watching Eriksen, telling Voetbal International: "This is a player that is on our radar, but that is to be expected. If people weren't looking, no-one would ever have an opinion on these players.
"It is true that a player like Eriksen would fit our transfer policy. He is being strongly linked with us, but to suggest that we are about to make a move is not true."
And as United prepared to play Ajax in the Europa League, Ferguson also said that he would be taking note of the 20 year old's performance against the English giants.
But now Eriksen's agent has opened the door to a possible move to Italy, with Roma looking likely suitors as the side look to push for qualification to the Champions League next season.
"Roma is a worthwhile project," he said, as quoted by L'Equipe. "The player is under contract until 2014. But nonetheless, nobody knows what can happen."
United have not often entered into bidding wars in transfer windows for their preferred targets, with the club tending to sign players early on to avoid last-minute panic and overpaying.
But Ferguson could face a fight on his hands for Eriksen, as he looks to find a long-term replacement for Paul Scholes.