Migrant crisis: Hungarian PM Viktor Orban proposes EU border force to patrol Greek frontier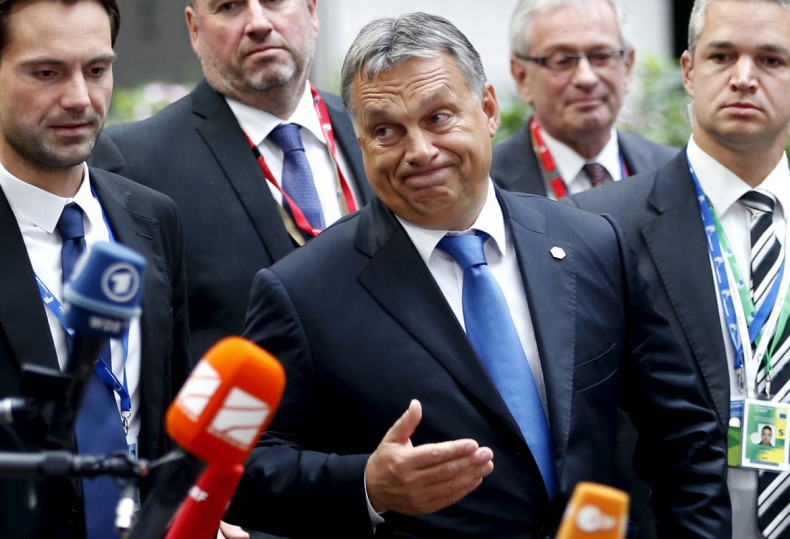 Stiffer border controls and a global refugee relocation system are among proposals that Hungary's hawkish Prime Minister Viktor Orban is set to present his EU colleagues as they meet in Brussels to discuss the migrant crisis.
Orban, who has had a razor wire fence built on the border with Serbia to keep migrants out of his country, has criticised a quota system approved by the EU to redistribute 120,000 refugees across member states, saying it should be a worldwide scheme. "We should involve the whole world in the handling of this refugee crisis, migrant crisis, or as we Hungarians call it — people's migration," he said.
Other suggestions of his six-point plan to address the crisis included persuading Greece to hand over the defence of its frontier to the remaining 27 member states volunteer troops patrolling the Union's outer border and for the EU agree on a list of safe countries of origin where asylum seekers can be sent back to.
Orban also accused Germany of "moral imperialism" over the refugee crisis. "I don't doubt Germany's right to define its moral obligations for itself. They can decide if they accept every refugee or not... [but] that should only be compulsory for them," he said, AFP reported.
With the other three rebellious nations opposing the relocation scheme (Slovakia, Romania, and the Czech Republic) Hungary was heavily criticised by French President Francois Hollande ahead of the Brussels meeting.
He said: "Those who don't share our values, those who don't even want to respect those principles, need to start asking themselves questions about their place in the European Union."