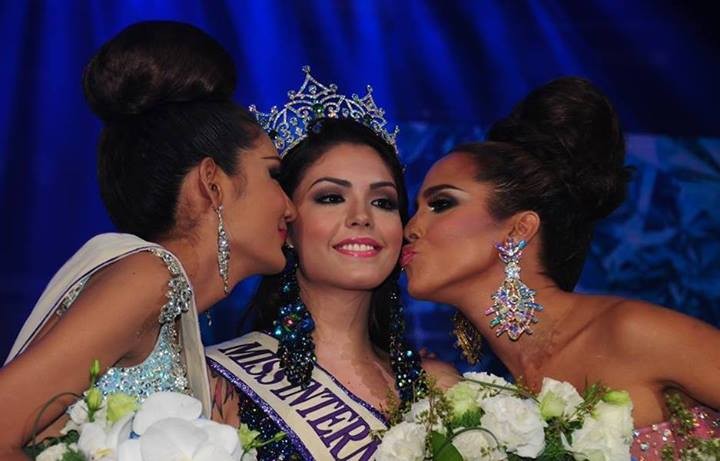 Miss Brazil Marcelo Ohio has been crowned Miss International Queen 2013 in Pattaya, Thailand.
Ohio beat 24 other contestants from 16 different countries to win the competition.
"I'm very happy and to the people who supported me, I want to thank them," she said after her win.
Miss USA Shantell D'Marco was the first runner-up and Miss Thailand Nethnapada.Kanrayanon was the second runner-up.
Other special awards at the event inculde, Best Evening Gown for Brazil, Miss Photogenic title was won by Thailand, Miss Congeniality – Spain, Miss Ripley's Popular Vote – Singapore, South Korea for Miss National Costume, The Angel Talent Competition was won by Malaysia.
Last year, Filipino transgender Kevin Balot won the title.
Promoted by Tiffany's Show Pattaya Co. Ltd, Miss International Queen is a competition exclusively for transgenders and transvestites and has turned into a big event over the years with contestants from several countries participating to win the coveted title.
"We emphasise the contestant's beauty first and then their intelligence and their different views, that's number two. And when combined, you'll end up with the prettiest and the smartest girl," Dr. Seri Wongmonta, who is one judges of this year's competition, said.
According to Miss International Queen official website, the beauty pageant was organised with an aim to "offer an international competition for transgender and transsexual from around the world, to provide an opportunity for transgender/transsexual to be more accepted in today's world, to create human rights awareness among international communities and to build friendship and exchange ideas among international lesbian, gay, bisexual and transgender/transsexual communities."