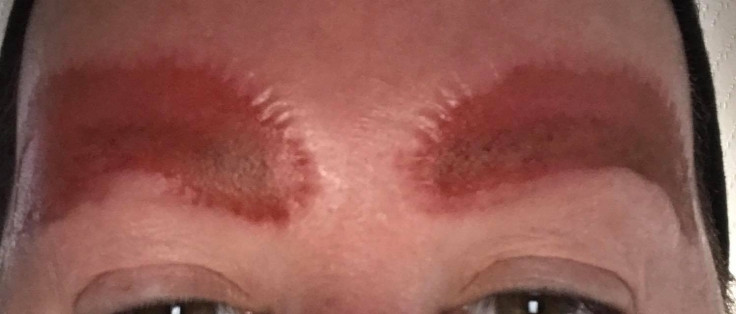 An Australian woman was left with a severe infection after she had her eyebrows tattooed on. Amanda Coats, from Victoria, posted a series of photos to Facebook of her swollen forehead after she received a feather brow tattoo at a beauty salon in Point Cook.
"I ended up with a severe infection from the clinic and the skin was just falling away and my eyes blew up," she wrote in a post. "I messaged and called Ulzii Cleveland to tell her straight away something was wrong only to be ignored. I asked to come and show her and she again ignored it.
"I told her patches of skin had come away along with the colour that I had (pus) and my eyes are weeping.
"I went to the doctors and have had to go to the doctors nearly every second day. I'm on antibiotics and steroids for swelling. I've also had to use antibiotic ointment. I have to constantly dress the wounds.
"The cost of all this is now greater then what I paid for the procedure."
Coats, who is a mother of three children, has not been able to drive because of the damage to her eyes.
"I am now most likely going to end up with scaring. The pain has been just terrible, I have numbness and severe migraines. I have been in constant pain," she added.