Muslim community leaders in the French town where a Catholic priest was recently murdered by two young Islamic militants have refused to bury one of the two young men who killed him. Adel Kermiche, who was 19, killed Fr Jacques Hamel, 86, while he delivered mass.
The local Muslim cultural association in Saint-Etienne-du-Rouvray has told the media that they do not wish to "taint" Islam by associating with Kermiche, who was killed by French police after he took hostages at the town's 17th-century stone church, alongside Abdel-Malik Petitjean, also 19, on 26 July.
Mohammed Karabila, the president of the Muslim association, who is also an imam at one of the northern French town's mosques, told Le Parisien: "We're not going to taint Islam with this person. We won't participate in preparing the body or the burial."
The paper reported that Muslims who lived in the town, which lies near the city of Rouen, supported the decision. One man they spoke to, Khalid El Amrani, a 25-year-old technician, said that he agreed with the mosque's refusal to bury Kermiche, adding: "What this young man did was sinful, he is no longer part of our community."
However, it seems as though the mayor's office will make a final decision on whether Kermiche is allowed to be buried in the town.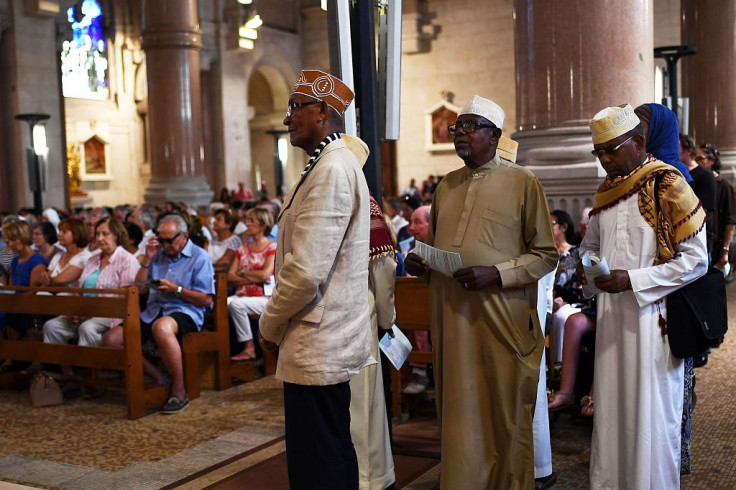 Kermiche and Petitjean attacked the church last week during mass. They took hostages before slitting Fr Hamel's throat, and also seriously wounded another captive. They were shot dead by police as they tried to escape the siege using nuns as human shields.
One of the nuns told French media that one of the two teenagers told her: "Peace, it's what we want ... as long as there are bombs on Syria, we will continue our attacks. And they will happen every day. When you stop, we will stop."
Police are still investigating the attack. Three people are under questioning, and another 19-year-old man has been charged with terrorism offences.