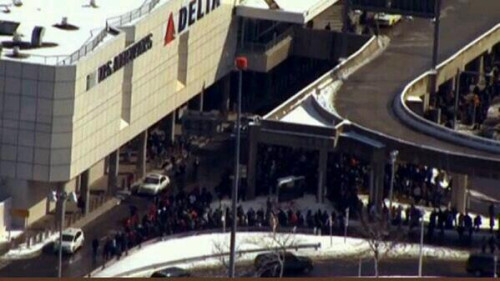 Services have resumed at LaGuardia airport's Terminal C after it was evacuated in a security alert.
The evacuation was sparked when a ramp worker at the New York airport saw smoke coming from the package outside a Delta Atlantic Southeast plane.
The package never made it on the aircraft which was cleared of passengers and crew and moved to a remote location.