Nigeria: Boko Haram Torch 185 Churches in Captured Towns of Borno and Adamawa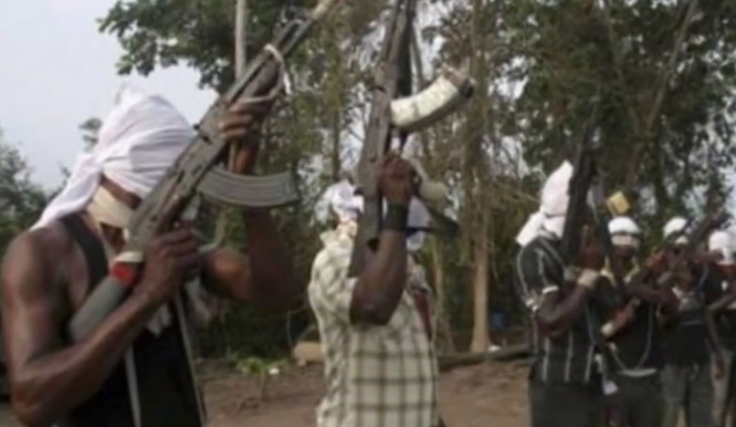 A prominent Nigerian reverend has revealed Islamist terror group Boko Haram destroyed over 180 churches in the West African country following its capture of towns and villages in the north-eastern states of Borno and Adamawa.
Reverend Gideon Obasogie, the director of Catholic Social Communication of Maiduguri Diocese in Borno State, said the group's seizure of territory in both states has seen 185 churches torched and over 190,000 people displaced by their insurgency.
In his statement, Obasogie said Boko Haram's "ransacking and torching" of churches had forced priests to leave their homes for two months while displaced civilians were still unable to return to their towns and villages.
He added the destruction of churches was "sad, heart-aching and potentially dangerous to the territorial integrity and common good of Nigeria."
"It is over 30 days now that our church communities in Gulak, Shuwa, Michika, Bazza were ransacked by the callous attacks of the Boko Haram terrorists," the statement said.
"Our priests are displaced, while citizens...are counting their losses and regrets as they have been reduced to the status of Internally Displaced Persons [IDP]. Where is the freedom?"
"Life is really terribly difficult. We are waiting eagerly to go back home, even as it is obvious that we are going to [have to] reconstruct our looted and burnt houses and ecclesial structures.
"We have been sleeping in uncompleted buildings, camps and school premises. We have been absorbed into houses of relations and friends in [their] sixties and seventies."
Nigerian President Goodluck Jonathan, who is seeking re-election in February next year, has been increasingly criticised for his inaction against the terror group.
In April, the terror group – which wishes to expand its "caliphate" in north-eastern Nigeria – kidnapped more than 200 schoolgirls in the village of Chibok, bringing global attention to the West African nation's fight against terrorism.
Both states, plus Yobe State, have been placed under a state of emergency since May last year.
According to Human Rights Watch, the militants have killed at least 2,053 people since the beginning of 2014.
© Copyright IBTimes 2023. All rights reserved.