North Korea showcased a new film simulating a missile attack on the US during its anniversary celebrations in capital Pyongyang. The propaganda video shows North Korea's intercontinental ballistic missiles (ICBM) striking an unidentified American city.
The North has held several events marking the 105th birth anniversary of the country's founding leader Kim Il-sung – grandfather of current leader Kim Jong-un – since 15 April. In a massive military parade, the reclusive regime unveiled what appeared to be new ICBM missiles and special operations forces as a show of strength.
The latest film was played on a giant screen at a performance hall in the country's capital where scores of North Koreans had gathered for the occasion, according to state-run media. Following the computer-generated missile strike, the American flag was shown in flames and over the image of a cemetery as a symbolic end to the US.
In the same event, the Stalinist regime put together a special song extolling military forces in charge of the carrying out ballistic missile tests. South Korea's Yonhap news agency reported that the lyrics of the song included the lines and "Our proud Hwasong rocket blasts off" and "It flies as quickly as a flash of lightning to challenge imperialism" – in a reference to the Musudan medium-range missile.
In March 2016, a similar video was released by Pyongyang showing North Korean forces attacking a US Navy strike group led by an aircraft carrier. The three-minute video, accompanied by an angry narration, was later uploaded on YouTube.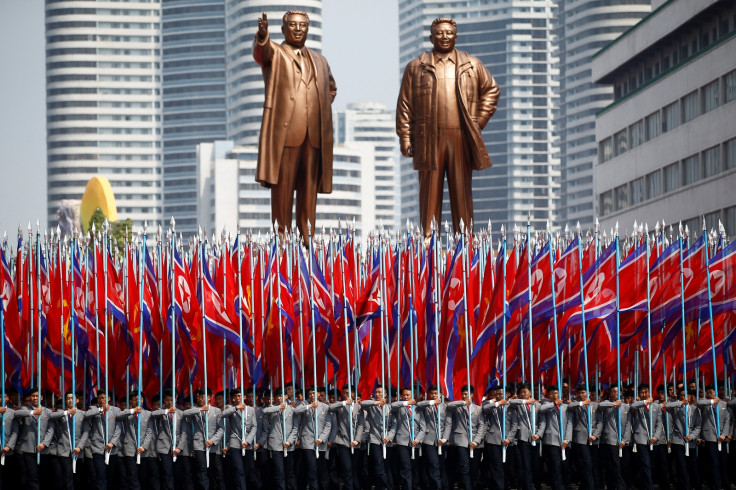 Tensions on the Korean peninsula have escalated over the past few months between the hermit kingdom and its adversaries – the US, South Korea, and Japan. Despite increasing global criticism, North Korea is thought to be gearing up either for another nuclear detonation or ICBM test.