The youngest son of Kim Jong-il has alarmed his aides by gaining 30kg (66lb, 4st 10lb) in weight in the four years of his rule as North Korean leader. He has piled on the pounds and lives in fear of assassination, according to a report by South Korea's spy agency.
Kim's gorging on food and drink is said to help him cope with the strain of being at the helm of North Korea. His weight has increased from 90kg to 120kg in 2014, the South Korean National Intelligence Service (NIS) report revealed to a parliamentary committee.
"He keeps a close tab on any potential threats to his power, including the military, and he is obsessed with ensuring his personal safety," Lee Cheol-woo, a member of South Korea's ruling party said, citing intelligence reports. "Because of his habitual binge eating and drinking, he is likely to develop adult [lifestyle] diseases."
Details submitted to International Trade Centre reveal that the dictator spent £150,000 ($200,000) on whisky from Denmark, Germany and Georgia. He also spent £134,000 on scallops from China and £65,000 on imported cheeses from countries including Russia and Italy.
Concerns over Kim's health were raised in 2014, with speculation that he was suffering from gout or diabetes when he was seen limping. This was denied by his close aides.
"He injured his ankle and knee around late August or early September while drilling because he is overweight. He limped around in the beginning, but the injury worsened," said a source, who spoke to Reuters. "He ordered all the generals to take part in drills and he took part, too. They were crawling and running and rolling around and he pulled a tendon."
The North Korean leader Kim recently oversaw the launch of two medium-range nuclear missiles on 23 June, saying: "We have the sure capability to attack in an overall and practical way the Americans in the Pacific operation theatre."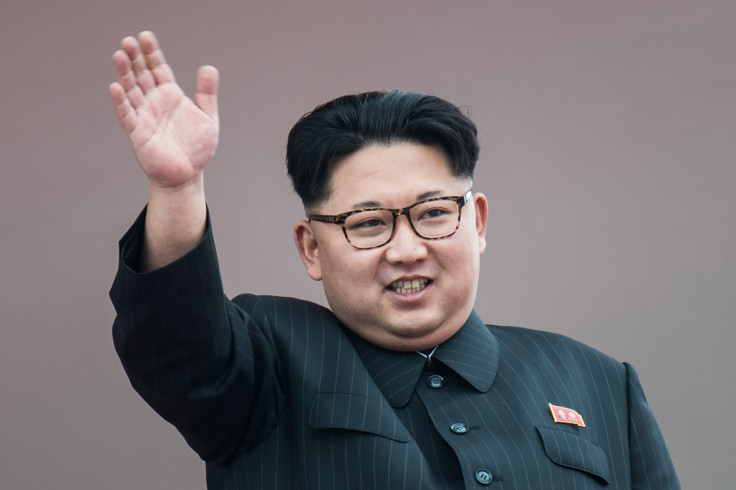 Kim Jong Un's character was revealed by his aunt Ko Yong Suk, who now lives in the US. "He was short-tempered and had a lack of tolerance," she said in an interview with the Washington Post.
The South Korean intelligence agency also confirmed that another aunt of the North Korean leader, Kim Kyong-hui, was still alive, even though she has not been seen in public for many months. Her husband was denounced as a "traitor for all ages" and executed.
According to the NIS, "She fell into alcoholism after the execution of her husband, but she is now under special care in Pyongyang's suburbs."