After a tremendous year, O'Shea Jackson Jr deserves to go all out and celebrate his 25th birthday today (24 February 2016). The actor rose to prominence in 2015 playing his father Ice Cube in the NWA biopic Straight Outta Compton but there is still a lot to be discovered about one of Hollywood's hottest rising stars.
Although he was snubbed from the Oscars 2016 nominations, Jackson Jr received critical acclaim for his portrayal of a younger Ice Cube during his rise to fame as a member of the iconic gangsta rap group. Incredibly, it was Jackson Jr's first major acting role, although he has been keen to point out that the opportunity was not given to him because of his famous father.
In an interview with Entertainment Weekly, the promising film star said: "I went through two years of auditions, and it's all these things to build confidence within me. I'm ready to show my versatility within cinema as an actor. I'm definitely ready to put my foot in it."
In celebration of his milestone 25th birthday, IBTimes UK reveals some things you may not know about the actor.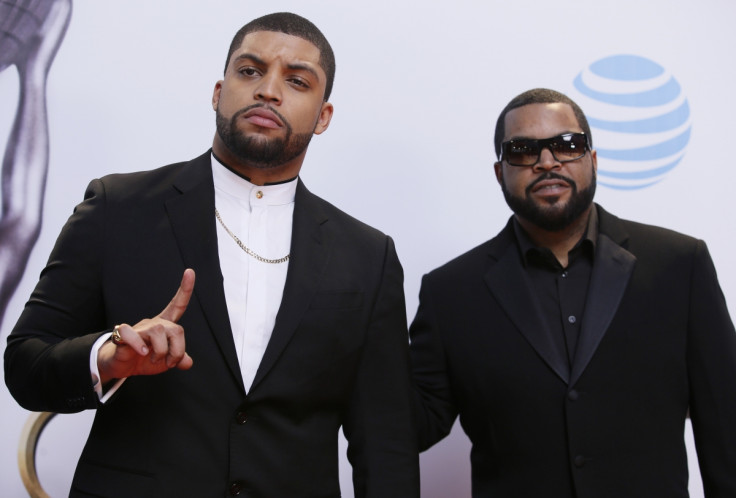 Facts about O'Shea Jackson Jr
Education
Jackson Jr was a student at the University Of Southern California studying screenwriting, which he says is his "first love" over acting.
Music
The Los Angeles-native made his rap debut on his father's 2010 album I Am The West before releasing his own mixtape Jackin For Beats in 2012 under his stage name OMG. In 2015, he made a cameo in Pia Mia's music video for her single Touch.
Romance
Jackson Jr was reported to be dating a woman named Jackie Garcia but he denied the claims in an angry Instagram post, which read: "Ok I need to get some s**t off my chest because I can't wait for an interview to clear this sh*t up. The woman ya'll keep posting pictures of me with....Is NOT my girlfriend and she hasn't been for some time now!"
Career plans
Although Jackson Jr is yet to be confirmed for another movie role, the actor is rumoured to be starring alongside his father in a film about the Los Angeles riots. Still, Jackson Jr isn't worried about living in his father's shadow, as he once told GQ: "I feel completely comfortable. Kobe Bryant can't worry about being Michael Jordan. I'm gonna be Kobe."