A banker who went on drug-dealing binge after being diagnosed with cancer, in a saga reminiscent of the plot of hit US television series Breaking Bad, has been jailed for 11 years.
David Parkinson, 34, of Leyland, in Preston, left his career in banking to peddle drugs including cocaine, MDMA, ketamine, and crystal meth for so-called chemsex parties after being diagnosed with cancer in 2007. The seriousness of his illness means he will almost certainly die in jail.
The case, held at Inner London Crown Court on Monday (13 February), also revealed that Parkinson met a 13-year-old boy through gay dating app Grindr, initially exchanging intimate photos and then having sex with him.
He also filmed one of their sexual encounters on his phone and videoed himself kissing the boy.
Parkinson admitted giving a second 13-year-old boy money, alcohol and cigarettes in exchange for sex. In both cases, he insisted he thought the boys were 16, but later admitted finding out they could be younger.
The former banker employed his mother, Diane, 57, to manage his burgeoning drug operation's accounts, pricing strategy and profit margins. They made regular trips from Preston to London to meet their drug suppliers. She was jailed for three years and four months after admitting nine counts of possession with intent to supply.
The crime spree came to an end in April 2016, when Parkinson was caught leaving the Park Plaza Hotel on London's Embankment with a bag of crystal meth worth £10,000. Police subsequently apprehended his mother at their home office with a box of drugs and £4,590 in cash.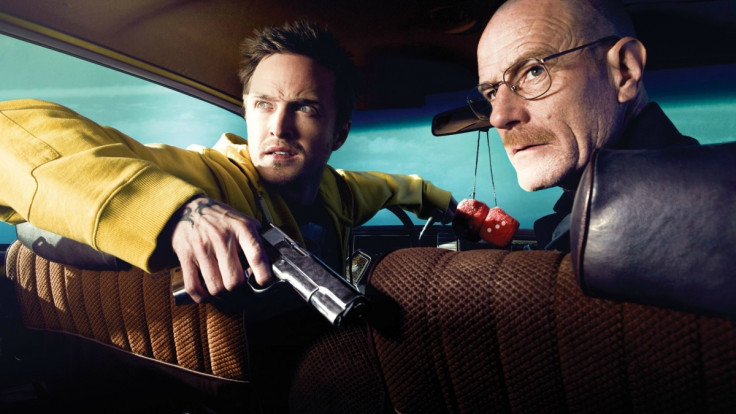 Judge Michael Wood QC said Parkinson would be behind bars for six years after admitting drug offences and five years on top for child sex offences to run concurrently.
The court was told that he ran "an efficient, well-organised, and lucrative operation to supply various controlled drugs", having given up his career in finance, including a stint in Australia, after being diagnosed with terminal cancer in 2007.
"By the time of their arrests, David Parkinson was being closely assisted by his mother [Diane] in all aspects of the dealing, including negotiating prices for purchasing drugs, collecting the drugs and bagging them up, and selling and delivery. The enterprise was run, in effect, as a small business," prosecutor Mathew Turner added.
Minus sexual misdemeanours, the defendant's cancer diagnosis and drug dealing aspects of the case bear close resemblance to US television series Breaking Bad, which ran for five seasons from 2008 to 2013, and received widespread critical acclaim.
It tells the story of chemistry teacher Walter White, played by Bryan Cranston, who turns to dealing crystal meth, when he is diagnosed with terminal lung cancer, enlisting the help of small-time dealer Jesse Pinkman, played by Aaron Paul.