Panama Papers: HMRC boss Edward Troup was partner at law firm that represented Ian Cameron's offshore fund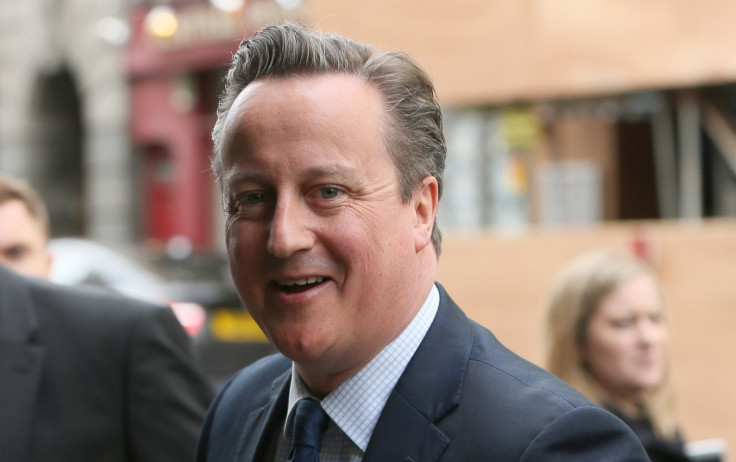 In a further embarrassment to the Tory government, it has emerged that the new chief of Her Majesty's Revenue and Customs (HMRC) was earlier a partner at a law firm that represented several offshore companies including Blairmore Holdings — the offshore fund set up by Prime Minister David Cameron's father Ian Cameron. HMRC is currently overseeing the tax, crime and financial misconduct taskforce launched by the prime minister to investigate the Mossack Fonseca leaks.
Edward Troup, the executive chairman of HMRC, is thought to be a former partner at Simmons & Simmons, which acted for a number of offshore companies, according to the Guardian. The revelations will pose fresh challenges for Cameron — who is already being battered by the leaks — when he faces the MPs later in the day.
Although it was found that Simmons & Simmons was advising Blairmore from as early as 2001, the newspaper said so far there is no direct connection between Troup and the offshore fund. HMRC said Troup, who took over in April, has not personally dealt with the City law firm.
There have been no indications to directly suggest any wrongdoing on the part of Troup or Simmons & Simmons. Yet, the connections have put Cameron on the defensive.
On 10 April the prime minister released his personal tax records in a highly unorthodox move to clarify his financial affairs. Cameron also announced a "world-class" taskforce comprising investigators from the National Crime Agency, Serious Fraud Office and the Financial Conduct Authority with an initial funding of £10m ($14m) to investigate revelations emerging from the Panama Papers.
Although Simmons & Simmons has not yet responded to the leaks, a HMRC spokesperson was quoted as saying by the Guardian: "He can confirm that he never had any dealings with Mossack Fonseca, was unaware of the company until recently, and that none of the individuals or organisations named so far were clients that he advised. Edward Troup's role in HMRC has never involved responsibility for operational activities or direct dealings with companies on their tax affairs."
It has been a difficult week for the prime minister, who had issued four statements on the Panama Papers before disclosing his personal tax details since the leaks surfaced naming his late father, Ian.
Seizing the opportunity on the latest disclosures over Troup's links, Shadow Chancellor John McDonnell said: "This further highlights, why for any inquiry to have the full confidence of the British people, it must be truly independent in structure and process. It certainly should not be reporting to politicians whose party has been highly implicated in this scandal, with large donors directly involved in this matter."
© Copyright IBTimes 2023. All rights reserved.