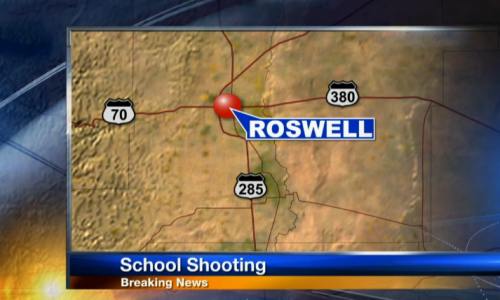 A ring of steel was thrown up around a school in New Mexico after a gunman was said to have opened fire inside the building.
Police said that Berrendo Middle School in Roswell had been put in lockdown while officers apprehended a suspected shooter.
AP reported that at least two children were being treated in a nearby hospital.
Police had evacuated students to a neighbouring mall and had asked their parents to pick them up from there.