Russian magazine hit by DDoS attack after report on Putin's daughter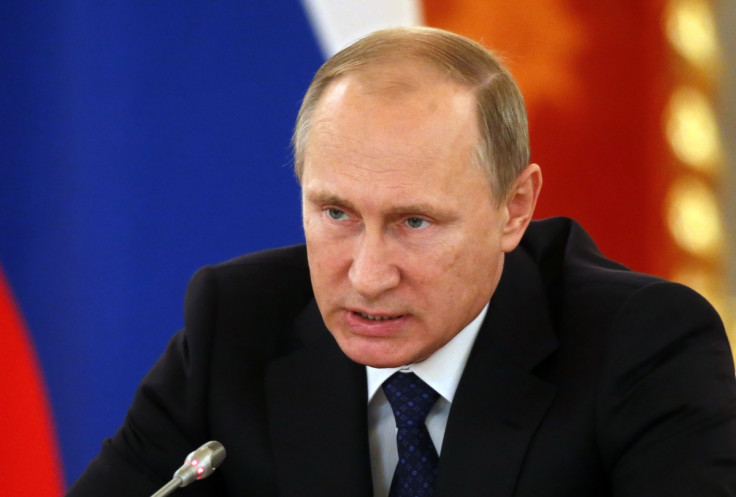 Russia's The New Times magazine has been hit by a cyberattack after publishing an investigative report revealing the private life of President Vladimir Putin's elder daughter. The publication has also been slapped with a fine.
Russia's communications oversight agency issued a warning and fine to the magazine, which was founded in 1943. This is the first warning the publication has received in nine years. According to the Russian law, a publication can be shut down if it receives two warnings within a period of 12 months.
The magazine's editor, Yevgeniya Albats told RBC newspaper that their website had fallen victim to a distributed denial-of-service (DDoS) attack that led it to go offline for several hours. The fine against The New Times came on the very same day it published details about Putin's daughter Maria, 30.
Despite the fact that discussing Putin's private life is considered taboo in Russia, several publications recently began reporting about his two daughters and their associates who have enjoyed success in politics and business along with children belonging to the Kremlin elite, reports the Guardian.
The New Times magazine has garnered quite a lot of attention in the Kremlin in recent years. The warning it received was with regards to its January issue, which had a report on the Ukrainian right-wing group Right Sector, without mentioning that it is banned in Russia.
After obtaining details about the property and academic records, besides the testimony of the building's employees, the publication reportedly disclosed that Maria lives in a flat near the American embassy in Moscow. She is a graduate from an endocrine centre run by the health ministry.
Ivan Dedov, Maria's academic adviser received a state honour from Putin, according to the published report. His son had recently been appointed a judge from Russia at the European court of human rights. Maria enjoys travel and she undertook a Mediterranean tour in a luxury mega-yacht with friends.
The Kremlin has long been suspected of conducting cyberattacks against political opposition parties as well as critical websites. In 2013 the magazine was hit by a similar cyberattack after publishing an interview with Mikhail Khodorkovsky, Albats said.
© Copyright IBTimes 2023. All rights reserved.