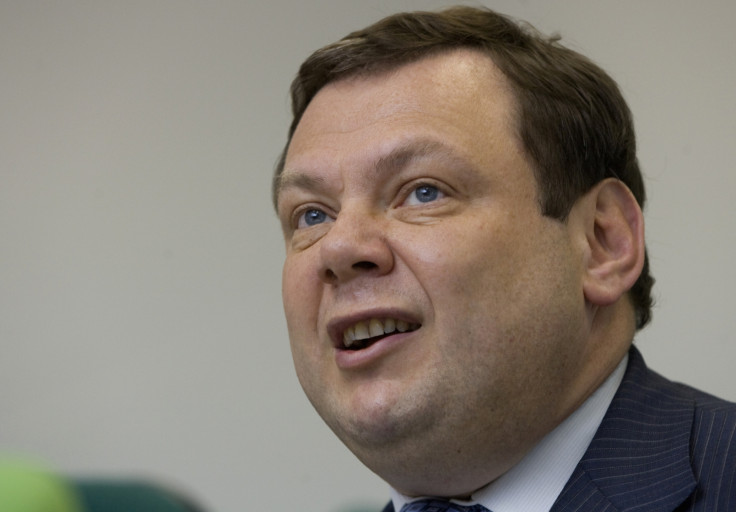 Russia's second wealthiest man, Mikhail Fridman, has said that he will leave his $14.2bn (£9.8bn, €12.6bn) fortune to charity. Reactions from the 52-year-old's four children towards the billionaire's planned bequest is as yet unknown.
The Ukrainian-born Jewish business man owns part of the Alfa Group, which includes Russia's largest private commercial bank Alfa Bank, as well as X5 Retail Group, which has a chain of supermarkets in Russia, A1 TV Channel and the LetterOne investment holding group which owns a string of oilfields.
Interros chairman Vladimir Potanin is the only Russian with a higher net worth than Fridman, who, in the past, has been a patron of Jewish initiatives in Russia and elsewhere. According to reports, he has made large contributions to the European Jewish Fund, a non-profit organisation that promotes tolerance and reconciliation.
Fridman - who told the Forbes Club in Lviv, Ukraine, of his plans last week - said that he does not want his children to work with his business and would prefer they would create something on their own. He added that leaving a huge amount of money to his young children, who are now aged between 10 and 22, could ruin their lives.
"I'm not a big fan of such public statements, but I can say that I am going to transfer all my money to charity. I don't plan to transfer any money to my children," Fridman said, responding to a question from the audience. He also believes that having that amount of money could make you a target for "bad" people.
The billionaire, who was involved in a $200m (£138m) investment in transport-hailing service Uber this year, said that his business partners had made the same decision.
Fridman, has joined forces with Stan Polovets and fellow Russian Jewish billionaires Alexander Knaster, Pyotr Aven, and German Khan, to establish the New York-based Genesis Philanthropy Group, which aims to develop a Jewish identity among Russian-speaking Jews worldwide.
Fridman founded the Alfa group in 1989, with two college friends German Khan and Alexei Kuzmichev. The trio bought Tyumen Oil from the Russian state in the late 1990s, then merged it with BP's Russian assets to form TNK-BP, before selling their stakes in 2013.