Savvy McDonald's staff stalled Facebook killer Steve Stephens' fries to buy police time
The high-profile fugitive suspected staff were onto him, leading to a police pursuit.
A savvy McDonald's employee raised the alarm as Steve Stephens, the man who shot a 74-year-old great-grandfather in cold blood, pulled up at a drive-thru in Pennsylvania following a three-day nationwide manhunt.
Stephens, 37, turned up at the fast-food chain and ordered 20 pieces of chicken nuggets and a basket of fries, according to the Erie restaurant's manager, Henry Sayers. He added that the murder suspect "acted normal" and it would have been impossible to identify him had he not been the subject of an intense search, Cleveland 19 News reported.
The employee took Stephens' order and immediately dialled 911 to alert the authorities of his whereabouts. The owner, Thomas DuCharme Jr, said workers tried to "buy some time for the cops" and told Stephens it would take some time to make the fries.
"I am pretty sure he figured out that we were on to him," said DuCharme Jr. "He didn't want to wait for his fries."
Stephens replied that he could not wait and sped away from the scene. As he left, police arrived and a chase ensued.
Troopers from the Pennsylvania State Police pursued him for under a mile before the suspect shot and killed himself, according to Cleveland Police Chief Calvin Williams.
"At a little after 11, state police officers received information that Stephens' white vehicle was parked in a McDonald's car park," said Williams.
"Pennsylvania police took pursuit. It was a short pursuit. Steve eventually stopped his vehicle and as officers approached his car, he took his own life."
He added: "There are a lot of things about this that we don't know. We do not know if he had ties to Pennsylvania." Williams added that police "wanted to bring him in safely" so they could talk to him to try to understand his motives.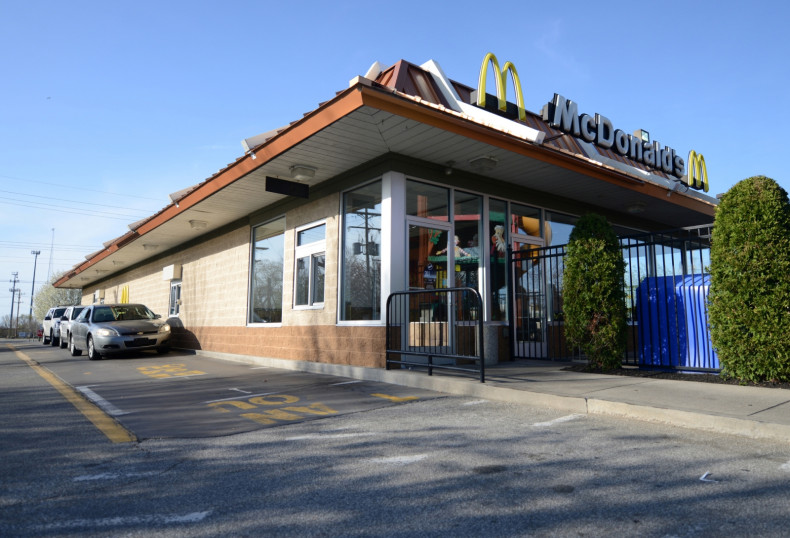 Stephens was wanted on murder charges over the shooting of Robert Godwin Sr on Sunday (16 April). The chilling clip was posted on Facebook and remained there for three hours before it was eventually removed, sparking criticism of the social media platform.
One of Godwin's daughters, Debbie, said she wished Stephens had been apprehended. "I'm not happy he's dead at all, not at all. If you did it, you have to face your crime," she said.
As the manhunt for Stephens escalated, Godwin's children appealed to him to surrender rather than risk death. Remarkably, the family expressed their forgiveness for their father's killer.
Another daughter of the victim, Tonya Godwin-Baines, told CNN: "The thing that I would take away the most from my father is he taught us about God ... how to fear God, how to love God, and how to forgive. Each one of us forgives the killer."