Sherlock Fans, Rejoice! Benedict Cumberbatch Signs up for Two More Series
Fourth and fifth series already planned out according to show creator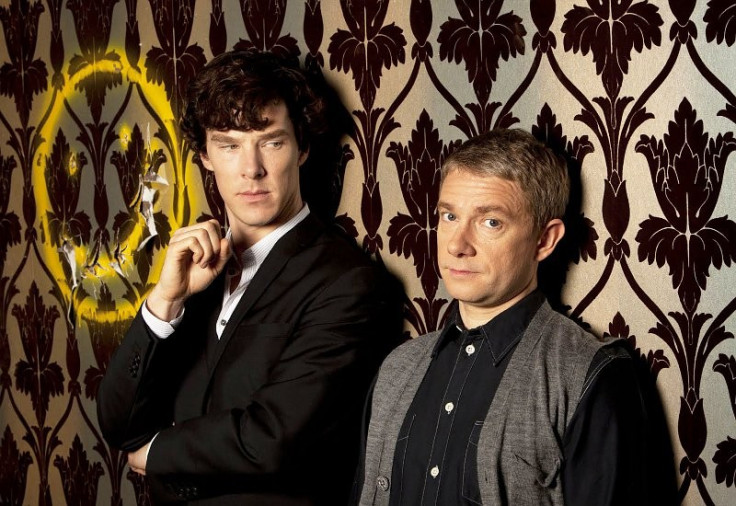 Sherlock fans, rejoice! A fourth and fifth series of BBC One's hit drama have been confirmed by show creator Steven Moffat – and better still, they've already been planned out.
Speaking at an advance screening of this Sunday's series finale, Moffat revealed that he and co-creator Mark Gatiss had already plotted out two more series of the show, which stars Benedict Cumberbatch and Martin Freeman.
"Rather excitingly, Mark and I, for no particular reason, we just got out of the rain and sat at the top of the production bus... and we just started plotting out what we could do in the future," he said.
"And we plotted out the whole of series four and five."
Plans have been discussed then, but Moffat – who is also show-runner of the BBC's other cult TV show Doctor Who – naturally couldn't be drawn on details.
"So we have got plans," he added. "But our plans don't tend to be 'Let's blow up the world or cast the most famous person in the world' they tend to be 'What exciting twists and turns can we add to this?' And I think we've got some crackers!"
"The ideas we had that day, I thought were the best we've ever had."
Sherlock Holmes and John Watson's return on New Year's Day drew in 9.2 million viewers, an increase of 400,000 over the series two premiere on 1 January, 2012 and 2.1 million over the show's debut in 2010.
Episode two, The Sign of Three, which aired on Sunday night was down slightly but still impressed with 8.8 million viewers. The final episode of series 3 airs this Sunday at 8:30pm.
On Sherlock's current trajectory, series 4 and 5 can be expected in 2016 and 2018.
© Copyright IBTimes 2023. All rights reserved.