Remains of the church where iconic Viking king Olaf Haraldsson was first enshrined as a saint have been discovered in Norway. Known as St Clement's, the church was destroyed after the ruler's death and its exact location had remained a mystery to archaeologists until now.
Olaf II Haraldsson, recorded in history as St Olaf, ruled Norway from 1015 to 1028 and went on to become the country's patron saint. He was raised as a pagan, but was baptised in France in 1013 and he is said to have pressed relentlessly for the adoption of the Christian religion in Norway under his authority.
It is not clear how he died, but he is thought to have been killed in an ambush or in battle when he tried to reconquer Norway after losing power in 1028.
Olaf's popularity, his church work, but most importantly myths that the dead king performed miracles led to his canonisation in 1031, a year after his death. The Chronicle of the Kings of Norway, written by medieval Icelandic historian Snorri, tells the story of how the king acquired the status of Saint.
According to this account, not long after Olaf died, local populations started witnessing miracles, which they attributed to him. His coffin was dug up and everyone was surprised to discover that his body was very well preserved. Again, a miracle was thought to have happened.
He was declared a saint and his body was taken to St Clement's church, which became his new shrine. There, people could come and honour him, and hope to benefit from his miracles.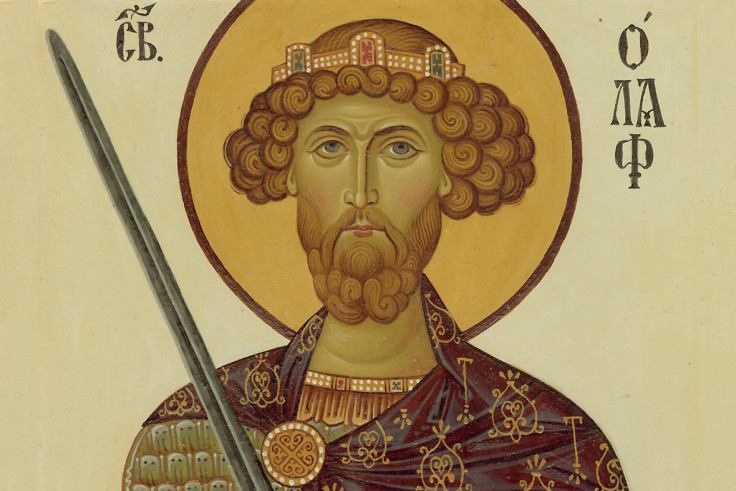 Discovery of stone foundations
The discovery of stone foundations in Trondheim, north of Norway's capital Oslo, gives credit to this historical account and to the fact that the shrine did exist. The archaeologists from the Norwegian Institute for Cultural Heritage Research say that these are the foundations for a wooden stave building, probably that of the long-lost St Clement's church. Initial investigations to date the remains indicate the building was constructed at the time of Olaf's rule.
Further excavations revealed a small rectangular platform made of rock at the building's east end, which may have been the base of the church altar, constructed over what was intended to be St Olaf's final resting place. The archaeologists also came across a small well which may have been considered holy due to its proximity to the saint.
The body was moved some years after the king's canonisation and ended up in Nidaros Cathedral in Trondheim, because the small church could not accommodate the large number of pilgrims that came to pay their respects.