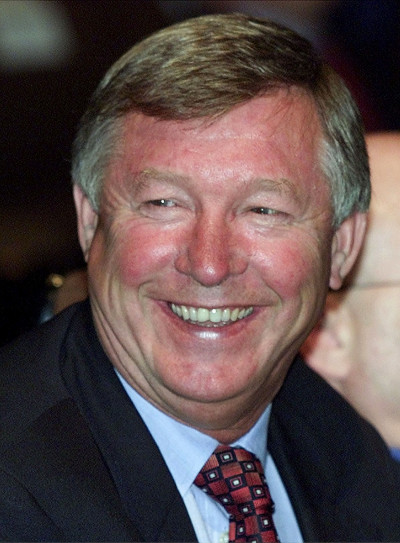 In a landmark achievement, Manchester United boss Sir Alex Ferguson will complete 25 years Sunday after being appointed in 1986.
During his 25-year tenure, Sir Alex Ferguson changed the history of Manchester United with several historic wins. The United won 12 Premier Leagues (1993, 1994, 1996, 1997, 1999, 2000, 2001, 2003, 2007, 2008, 2009 and 2011) and five FA Cups (1990, 1994, 1996, 1999 and 2004). They also won Europe Cup Winners' Cup (1991), Champions League (1999 and 2008) and League Cup (1992, 2006, 2009 and 2010).
The other titles they won during this period are: Super Cup (1991), Community Shield (1993, 1994, 1996, 1997, 2003, 2007, 2008, 2010 and 2011), Inter-Continental Cup (1999) and Club World Cup (2008).
As the most successful manager in British football history, Sir Alex Ferguson has given a number of great players to the football world. Some of the most notable Man United players are: Teddy Sheringham, Ole Gunnar Solskjær, Dennis Irwin, Edwin Van der Sar, Peter Schmeichel, David Beckham, Ronaldo, Nemanja Vidic, Roy Keane, Eric Cantona, Steve Bruce, Ferguson Bryan Robson, Norman Whiteside, Brian McClair, Mark Hughes and Paul Ince.
With an illustrious career, Sir Alex Ferguson, who has won as many as 37 trophies, has now a stand named after him as the United renamed the North Stand at Old Trafford to commemorate his contribution to the club. There are reports that renowned sculptor Philip Jackson will create Ferguson's statue by next year.
The Man United manager was even knighted for his service to football after the club's historic treble winning season in 1999.
Check out the pictures of the United celebrating various wins in the last 25 years.