A Google Street View vehicle has captured images of what appears to be an armed hijacking in Johannesburg, where an ADT security guard is being forced out of his van at gunpoint.
The images were taken in February 2015 on Junction Road in an upmarket suburb of the Gauteng city, and captures the incident unfolding in broad daylight. Two men are seen removing the ADT security guard, who is wearing armour plating, from the passenger door of his van. A third accomplice is waiting in the gunmen's getaway car, a white BMW 1-Series.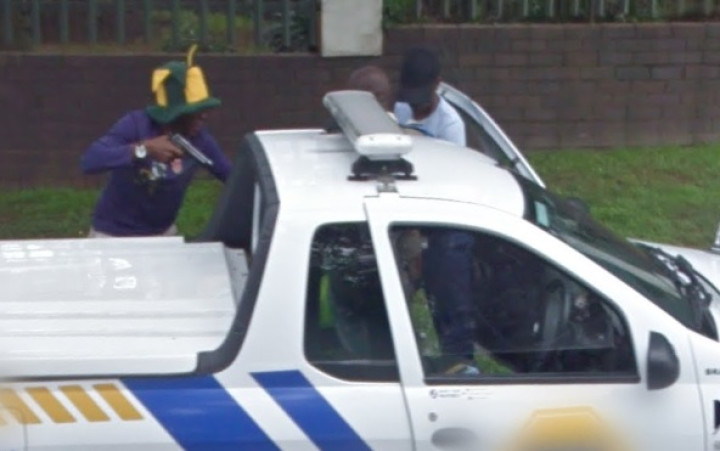 ADT security guards are prime targets for hijacking by criminal gangs, as they often carry weapons, ammunition, and body armour. An ADT watch post can be seen just yards up the road, although the member of staff does not appear to have noticed the unfolding incident.
The men, one wearing a large bright green and yellow hat, are seen taking the guard by his arms and appear to frisk him as the Google car drives by.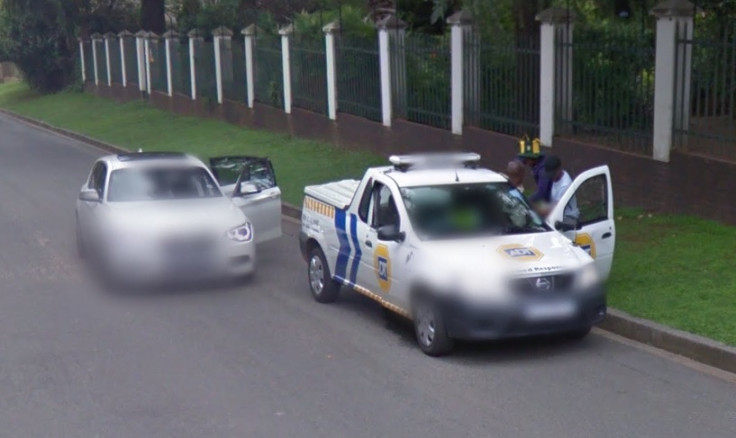 The incident can be seen unfolding as the Google car passes, with the men pulling up behind the van, approaching it, and forcing the driver out onto the roadside.
ADT vans drive around the local area and respond to calls from properties fitted with their alarms and security equipment. It is not clear if this driver was responding to an incident, or was merely on patrol. The full incident can be seen on Street View here.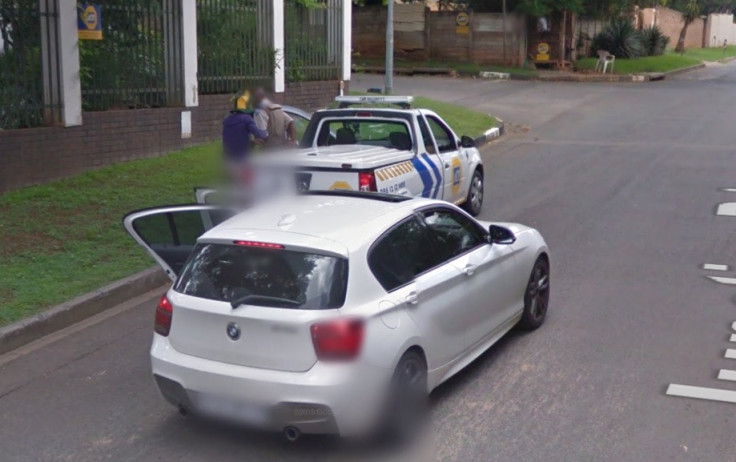 IBTimes UK has contacted both Google and ADT, and will update this article when we get a reply.