Starbucks can now take your order via voice or message through its iOS app and Amazon Alexa
Using the app, customers can place their long orders, customise them and pay for them ahead of time.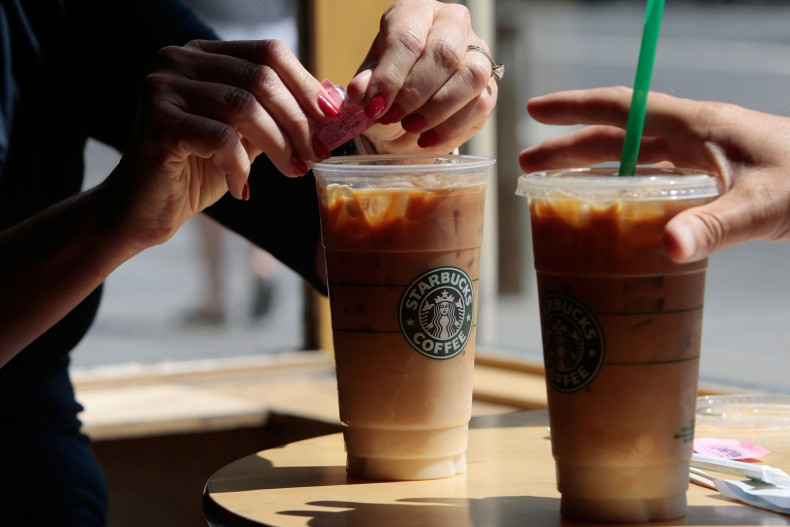 Alexa, one grande iced soy caramel macchiato, no whip!
Starbucks will now allow you to place your lengthy, complex order for any drink or food on its menu via voice command or messaging through its mobile iOS app or Amazon's voice-enabled virtual assistant Alexa. Using the Starbucks app, customers will be able to convey their order to an in-app, voice-activated chatbot called My Starbucks barista using voice commands or texts. The AI-powered chatbot will then place your order and tell you how to pick it up.
You can also customise your order and make modifications such as specifying if you want your Americano extra hot or your banana bread warmed. The chatbot will also be able to respond with questions such as, "What size?" Users will be able to pay for their order ahead of time.
The popular coffee conglomerate began rolling out the new feature for its iPhone app to a group of 1,000 people across the US on Monday (30 January) and plans to launch it widely through the summer. An Android version of the feature is expected to arrive later this year.
The Seattle-based company has also announced new voice-ordering "Starbucks Reorder Skill" for Amazon's Alexa-enabled devices such as the Echo speaker. Once the Amazon skill is enabled via Alexa's dashboard and you have linked your Starbucks account, users can reorder their "usual", pre-defined Starbucks food or drink order simply by saying, "Alexa, order my Starbucks."
They can then pick up their order from a nearby pre-determined outlet configured in their Starbucks app. Users will also be able to check their Starbucks balance by saying: "Alexa, tell Starbucks to check my balance."
"The Starbucks experience is built on the personal connection between our barista and customer, so everything we do in our digital ecosystem must reflect that sensibility," Starbucks CTO Gerri Martin-Flickinger said in a statement.
Starbucks first announced the feature at its Investor Day in December 2016. The company also noted eight million people had downloaded its mobile app with one in three customers using Mobile Order and Pay which was launched in 2015.
While the goal was to reduce the long lines at Starbucks' stores, the line actually shifted from the cash register to the counter due to the success of its mobile order app. As a result, these long waits actually drove away some potential customers and hurt sales, Starbucks CEO Kevin Johnson told the Wall Street Journal.
"Our team is focused on making sure that Starbucks voice ordering within our app is truly personal and equally important was finding the right partner in Amazon to test and learn from this new capability," Martin-Flickinger said. "These initial releases are easy to use providing a direct benefit to customers within their daily routine and we are confident that this is the right step in creating convenient moments to complement our more immersive formats. We expect to learn from these experiences and to evolve them over time."