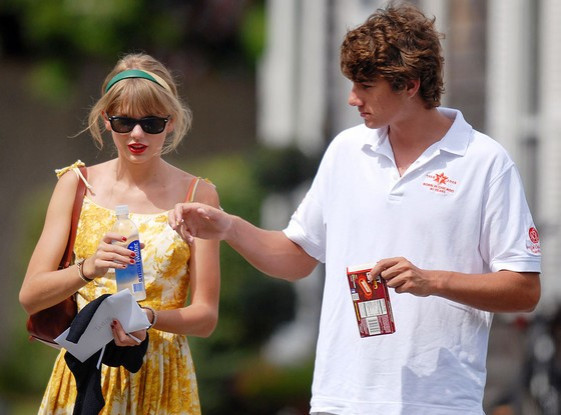 Country singer Taylor Swift is reportedly considering eloping with her new boyfriend Conor Kennedy.
The 22-year-old star is said to be head over heels in love with Kennedy, the 18-year-old eldest son of Robert F. Kennedy Jr, following a whirlwind romance.
The couple have been inseparable since they began dating in June, a month after the tragic suicide of Kennedy's mother.
According to reports, the blonde beauty is so smitten that she recently chartered a private jet to fly Kennedy to her home in Nashville, Tennessee because she missed him so much.
Now pals admit they would not be surprised if the pair married in secret.
A source close to the singer told the New York Post: "Taylor missed Conor so much, she sent a plane for him a few days later. He's been with her ever since, and his family doesn't know when he will be back.
''Things have become so serious between them so fast that no one in the Kennedy family compound at Hyannis Port would be surprised if they eloped.
''They are inseparable and are all over each other all the time.''
However, some friends have expressed their concerns that Swift, who is known for becoming emotionally attached to her boyfriends very quickly, could be moving too fast.
Another source told the paper: ''She always falls very hard and becomes very intense very quickly, and this time is no exception. In fact she seems to have fallen even harder.''
Swift previously dated actors Jake Gyllenhaal and Taylor Lautner.