Tinder parent company Match Group Inc. runs a number of popular dating websites and apps, cornering a valuable and growing market. The company reported higher user growth than Wall Street analysts expected, especially among consumers willing to pay for Tinder's optional premium service, Reuters reported.
Dallas-based Match raised its revenue forecast for the full fiscal year to as much as $1.72 billion. Its previous estimate was between $1.6 and $1.7 billion. The heightened revenue projections came after Match reported almost 300,000 new paid subscribers to Tinder's Plus and Gold premium services.
Goldman Sachs predicted user growth would only be around 278,000 new paid subscribers, per Reuters. Shares of Match (MTCH) were up by more than 18 percent in early trading on Wednesday. Tinder now has 3.8 million users, while Match's other dating apps give the company a total of 7.7 million subscribers. Those include PlentyOfFish, Match.com and OkCupid services.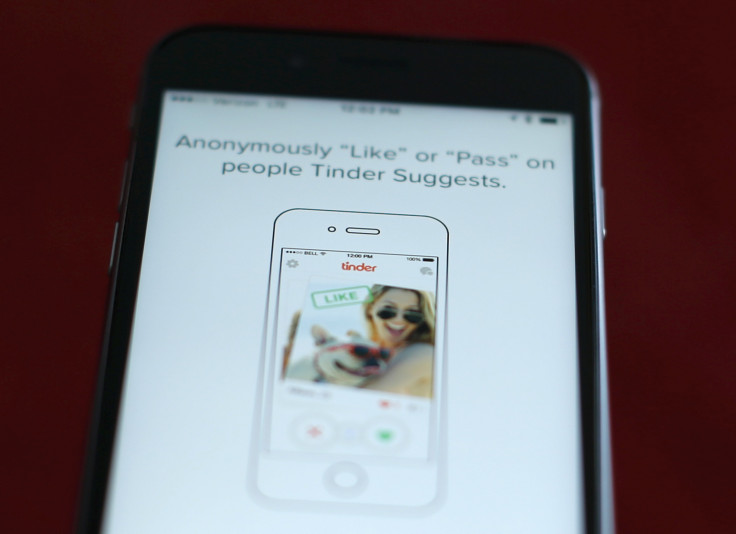 Tinder's most basic functionality, offering users a chance to meet other singles, has always been a free service. However, Tinder Plus and Tinder Gold offer new features aimed at convenience for anyone who pays $10 per month for Plus or $15 per month for Gold. Both pricing tiers let users undo accidental swipes, "like" as many people as they want and boost their profile to more potential partners once a month.
The only upgrade Gold has over Plus is that Gold users can see which other users have liked their profiles. That feature is not available in any other pricing tier. Tinder ran into some legal trouble earlier this year when a California court ruled the dating app was engaging in age discrimination by charging users older than 30 $10 more per month for both Plus and Gold.
Match used the positive news as an opportunity to reveal some new, upcoming features for Tinder. A new "Places" feature will let users seek out other users who like the same coffee shops, bars or restaurants as them, according to MarketWatch. Additionally, Tinder U will match college-aged users with others on the same campus as them, or at others in the same area.
While Match does well for itself in the dating app market, it may face stiffer competition later this year. Facebook is set to roll out its own dating service within the Facebook mobile app. It will build profiles and match users based on the information already present in their own Facebook profiles, and will not feature any advertising.