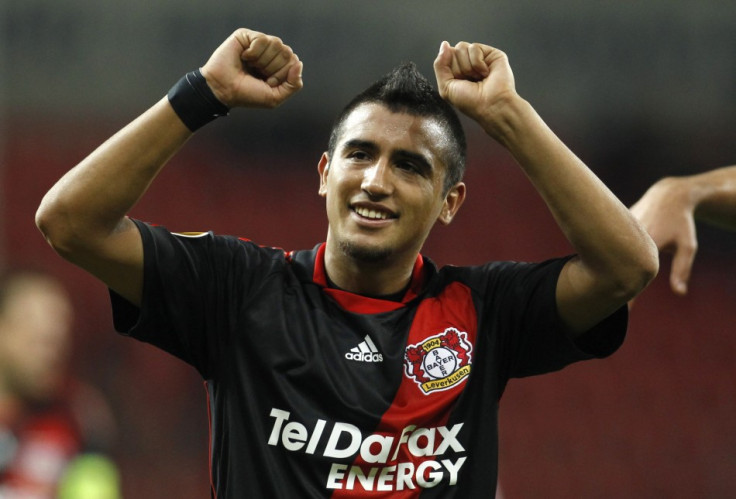 All the latest transfer rumours from Bayern Munich as new manager Jupp Heynckes shapes his squad to challenge for both the Bundesliga title as well as European success. Today, Bayern Munich has said they will not be making a bid for Swiss under 21 star Xherdan Shaqiri. Bayern Munich have said they will not allow Breno to leave this summer as they face a battle to keep Bastian Schweinsteiger at the Allianz Arena.
Eurosport has claimed that Bayern Munich is not ready to make a bid for Basel youngster Xherdan Shaqiri. The website claims that the Swiss under 21 international is a long term target of Bayern Munich but they will not make a bit this summer. Shaqiri was one of the stars of the recent under 21 European Championships in Denmark and Bayern Munich was rumored to be ready to sign the player. However, Bayern will wait until the player has gained more experience before making an offer.
"Of course, I have spoken with [Basel vice-president] Bernhard Heusler about Shaqiri. However the transfer is not an option at the moment. There is no truth in any of those rumours." Hoeness was quoted by Tagesanzeiger as saying.
The row between Bayern Munich and Bayer Leverkusen has continued after Bayern Munich accused Arturo Vidal of going back on the agreement to sign for the Munich club. Wolfgang Hulzhauser is said to be unhappy with Bayern Munich over their recent comments and has said that the Munich club have no grounds for their complaints.
"Just because a player does not comply with a promise to sign for a team it does not mean he lacks character. "I think this is absolutely exaggerated. We are responsible for his lack of character. We denied him a transfer to a Bundesliga rival," Holzhauser told Kicker.
Sport claim that Manchester United are ready to bid for Bayern Munich's Bastian Schweinsteiger. The website claims that Sir Alex Ferguson is still looking for a world class replacement for Paul Scholes and is now ready to bid for the German international. The publication claims that Sir Alex Ferguson has given up trying to sign Inter Milan midfielder Wesley Sneijder and will now focus his attention on the Bayern talisman. The midfielder has been a long term target for Manchester United and he himself has in the past claimed that he has a passion to play for Manchester United.
Liverpool target Breno has been told he will not be allowed to leave Bayern Munich this summer. The 21-year-old struggled to find first-team opportunities last term after recovering from cruciate ligament damage. Bayern chief executive Karl-Heinz Rummenigge has previously suggested the former Sao Paulo player's days were numbered.
However, 66-year-old Heynckes, who returned to the club last month for his third spell in charge, has Breno in his plans."Breno will be staying on, that is for sure," Heynckes told Kicker-Sportmagazin. "I am hoping he is going to cope with the workload, this would be important as I need to have a good alternative choice in terms of central defence," he continued.