Travellers To Spain Receive New Travel Warning Over Natural Calamity
Spain has been struck with a number of earthquakes over the last week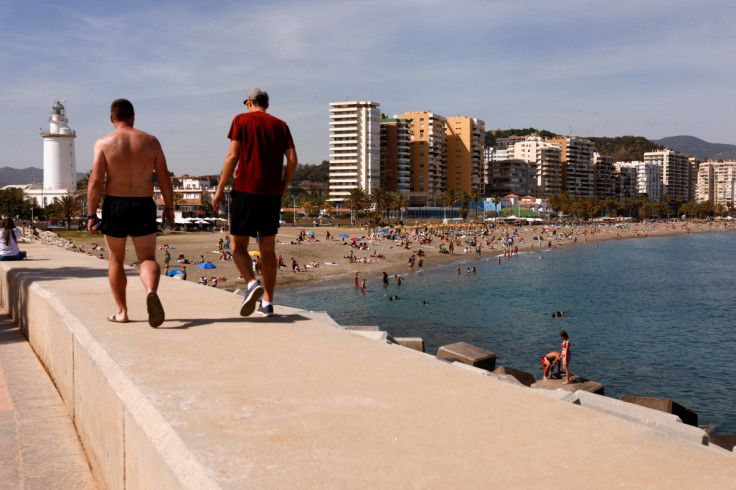 Travellers heading to Spain have received an earthquake warning after the country was struck by two quakes in the last week.
Costa Del Sol, a region that comes under the province of Malaga, has been named as a Spanish area at the highest risk of earthquakes in the coming days. This comes after northern Spain was hit by a 4.1 magnitude earthquake on Wednesday. The tremors were felt in the provinces of Soria and Zaragoza.
The National Geographic Institute (IGN) recorded the quake in the early hours. While police received a number of reports of tremors overnight, no one has been hurt in the quake.
Last week, two earthquakes were recorded in Spain on Saturday. The IGN recorded an earthquake of magnitude 3.2 near Malaga during the early hours of Saturday (Sept. 23). Two and a half hours later, a second one struck Daya Vieja, which is a municipality of the Valencian Community, situated in the south-east of the Province of Alicante.
Andalusia preparing for response drill for possible earthquake
Junta de Andalucía, the regional government of Andalusia, has announced that the autonomous region is one of the places with the highest risk of a major earthquake across Spain, although on a global scale, this risk is expected to be moderate.
In preparation for a potential quake, Marbella, a city in southern Spain's Costa del Sol and a part of the Malaga province has been chosen for an earthquake emergency response drill along with the province of Cadiz.
The aim of the Respuesta-23 exercise, which is due to take place in October, is to test coordination and response mechanisms in the event of a major emergency involving risk to people and the environment, according to the Junta de Andalucía.
The earthquake drill will be carried out in Marbella, with another operation in Estepona, another town in Costa del Sol, to practice for the event of a possible spill of dangerous substances.
It is understood that as a part of the drill, there will be a large-scale emergency response system coordinated by Emergencias Andalucía (112, Protección Civil and Grupo de Emergencias de Andalucía GREA), the Centro de Emergencias Sanitarias 061, National Police, Guardia Civil, fire brigades, town halls, Local Police, Red Cross, Maritime Rescue and Spain's Military Emergency Unit.
Meanwhile, the likes of Local Civil Protection volunteer groups and the National Emergency Radio Network REMER will also participate.
This is not the first time travellers have been warned about a natural calamity in Spain. Over the last few months, the Western European country has suffered because of extreme temperatures, catastrophic wildfires and earthquakes.
© Copyright IBTimes 2023. All rights reserved.