Trump team knew Michael Flynn was under investigation when made White House adviser
Flynn is reportedly a key figure in Robert Mueller's federal probe into Russia's election interference.
President Donald Trump's transition team was told weeks before his inauguration that Michael Flynn was under federal investigation for secretly working as a paid lobbyist for the Turkish government.
Despite knowing of the investigation, Trump appointed Flynn his first national security adviser.
Flynn first made the disclosure on 4 January to the transition team's chief lawyer, Donald McGahn II, who is now the White House counsel, the New York Times reported.
Two days later, Flynn's lawyer and transition lawyers discussed the investigation of Flynn. The Times noted that the conversations prove that Trump's team knew about the investigation earlier than previously said.
The White House was also warned by acting attorney general Sally Yates that Flynn might be blackmailed by the Russians for misrepresenting his conversation with the Russian ambassador to Vice President Mike Pence. The national security adviser was sacked after just 24 days in the position.
On Tuesday (16 May), it was revealed that Trump asked then-FBI Director James Comey to drop the investigation into Flynn. Comey, who noted the request in a memo, was fired by Trump on 9 May.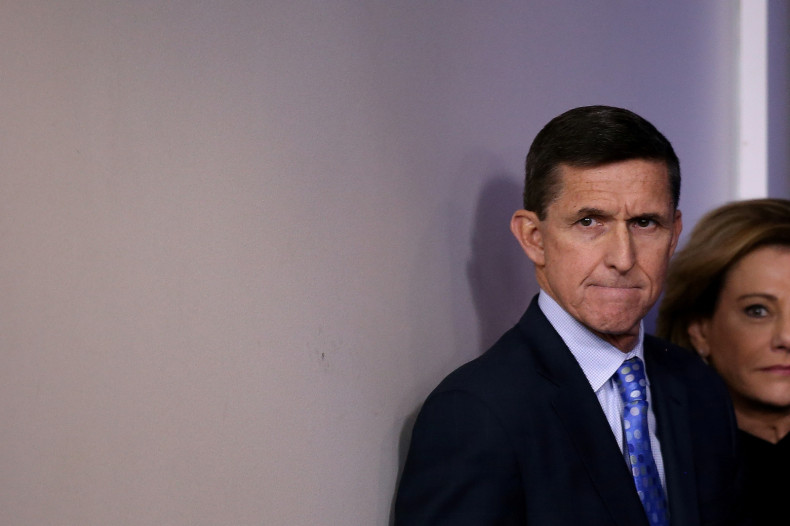 According to the Times, the White House has declined to comment on whether transition officials were aware of the Flynn investigation before Trump's inauguration.
Flynn, a retired Army general, is one of several of Trump's associates that are being investigated by federal officials for their potential links to foreign governments and Russia's interference into the presidential election.
The US Justice Department announced on Wednesday (17 May) that former FBI director Robert Mueller was appointed special counsel into the federal probe into Russian election interference. According to ABC News, Flynn will be a key figure in Mueller's special Russia investigation.
A federal grand jury has issued subpoenas to Flynn's private-sector associates, ABC News reported. The US Senate Select Committee on Intelligence has also requested documents detailing his foreign contacts, his clients and his communications with Russian Ambassador Sergey Kislyak.