Turkey buries victims of suspected Islamic State suicide bombing in Suruc amid angry scenes [Photo report]
Funerals are being held for the victims of an apparent Islamic State (Isis) suicide bombing in southeastern Turkey. The blast killed 32 people, mostly young students, in the town of Suruc, near the Syrian border.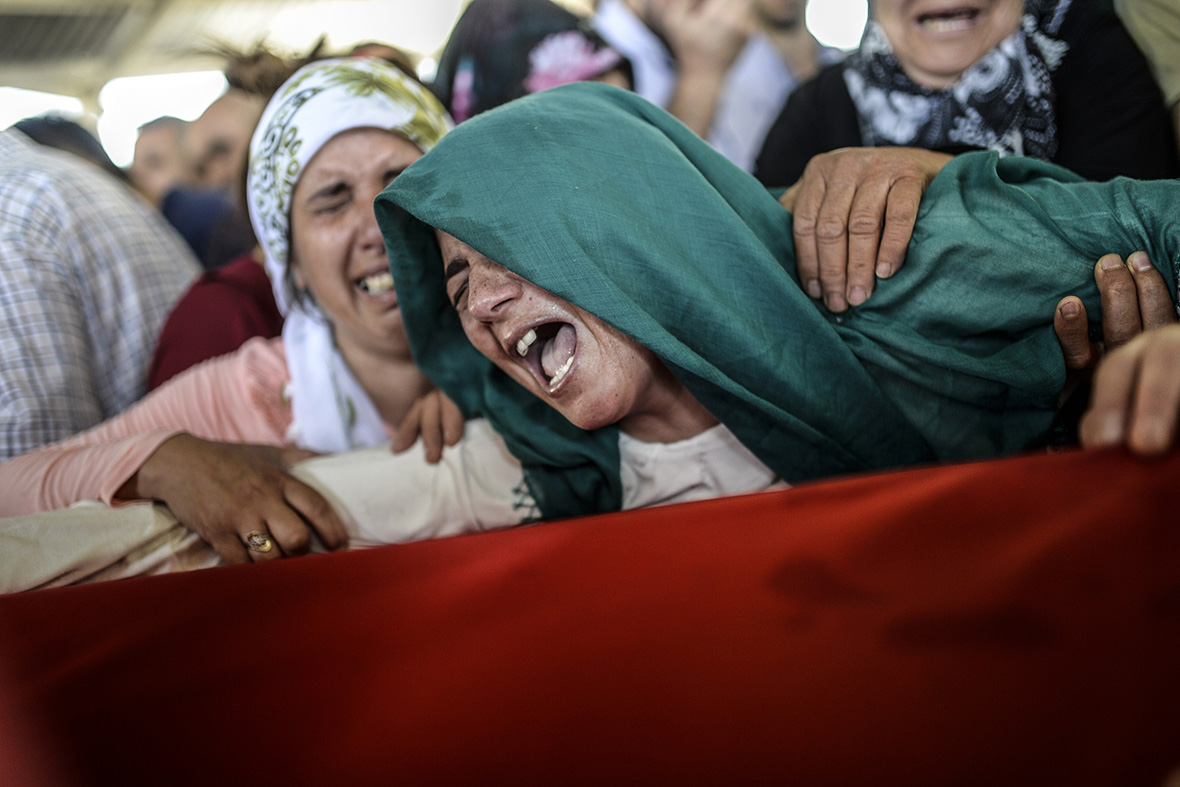 Bodies lay beneath trees after the blast outside a cultural centre in the mostly Kurdish town, about 10 km (6 miles) from the Syrian town of Kobani, where Kurdish fighters have been battling IS.
The explosion tore through students who had gathered to make a statement to the local press about a trip they were planning to help rebuild Kobani.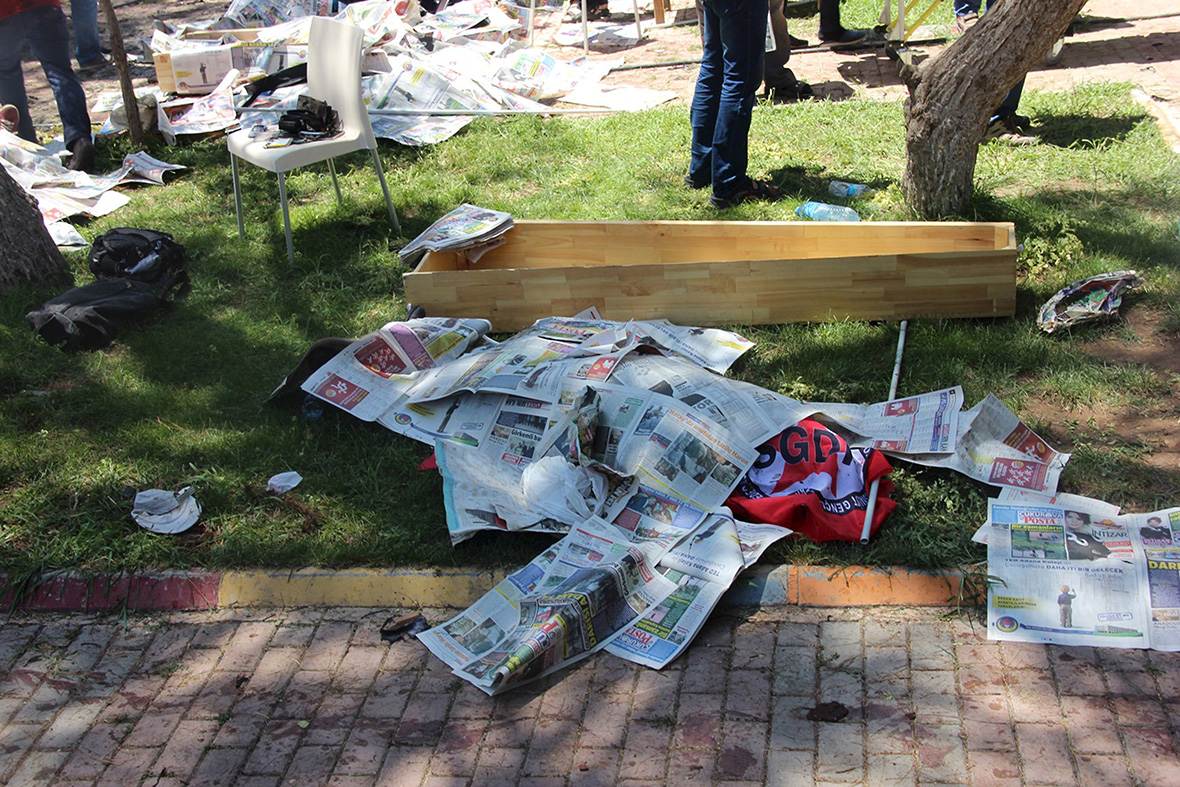 Turkish prime minister Ahmet Davutoglu said authorities have identified a suspect, and the suspect's links are being investigated. He said that initial findings "point to a suicide bomber and Daesh" (the Arabic name for IS).
The Hurriyet newspaper said the attacker was an 18-year-old woman, but there was no confirmation.
Police in Istanbul fired tear gas and water cannon when a demonstration by protesters blaming the government for the bombing turned violent. Hundreds gathered near Taksim Square, some chanting slogans against President Tayyip Erdogan and the ruling AK Party.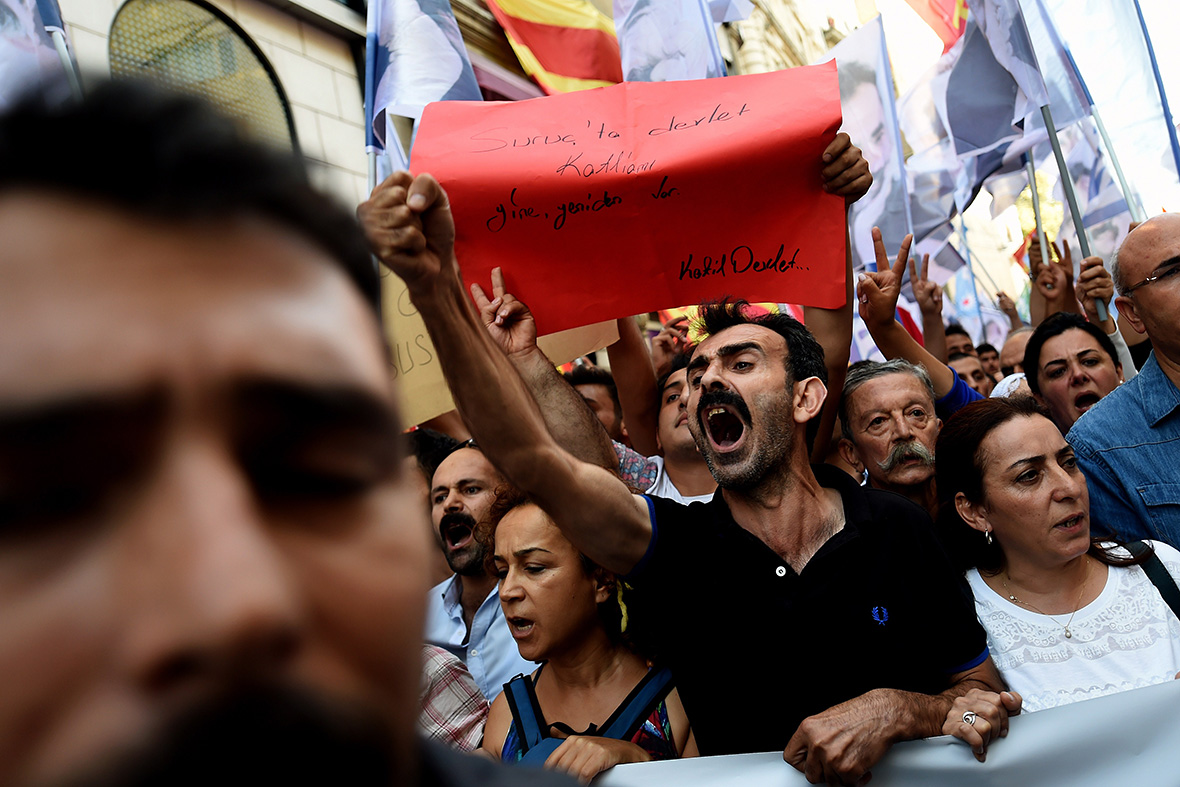 Turkey's Kurds have been enraged by what they see as Ankara's failure to do more to stop IS. The PKK Kurdish militant group earlier said it held the government responsible for the attack, saying Ankara had "supported and cultivated" IS against the Kurds in Syria.
© Copyright IBTimes 2023. All rights reserved.