Turkey power cut: 5 theories on what is behind the nationwide electricity blackout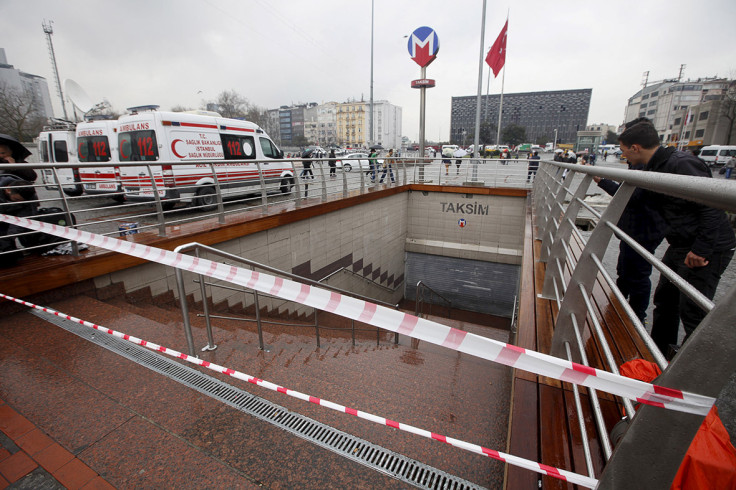 A major power failure today caused chaos across Turkey, bringing metro and tram services to a halt in major cities including Istanbul, causing blackouts in schools and hospitals, and closing down 11 of the country's air traffic control receivers.
Turkish prime minister Ahmet Davutoğlu today did not rule out any reasons, including terrorism as explanations for the outage.
Theories are already circulating in Turkey regarding the reason for the blackout, the worst in Turkey for 15 years, alleging culprits ranging from hackers working for hostile foreign powers to underfunding and incompetence.
IBTimes UK rounds up five of the top explanations for today's blackout.
1. Privatisation
Botched privatisation is behind today's power blackout, according to the Turkish Electrical Engineers Board of Directors.
In an announcement on the association's website today, it declares that "this happened because the energy policy of the AKP government is bankrupt", and alleges that some private power suppliers had refused to sell electricity due to low prices, resulting in a mass shortage shortage.
In 2013, the government completed the privatisation of 20 of the country's power grids in its bid to create a regional power market.
2. Iran
In recent days, tensions between Turkey and Iran have intensified after Turkish president Recep Erdogan called for Iran and "terror groups" to get out of Yemen, where Shia militant groups have staged an insurgency.
In response, the Iranian government summoned Turkey's top diplomat in Tehran to explain the comments.
Some believe that Iranian hackers may have targeted the Turkish infrastructure, disabling computer systems used to regulate the country's power infrastructure.
In 2014, a private US security firm reported that Iranian hackers had launched cyber attacks against government and private companies in several countries, including Turkey, with the energy sector among those targeted.
Looks like #Iran is cyber-attacking #Turkey power infrastructure..

— Rami (@RamiAlLolah) March 31, 2015
3. Power plant malfunction
In recent weeks there have been a series of malfunctions at the Iskenderun power plant in southern Turkey, according to a report on left-wing Radikal.com.
According to an expert quoted, this could have caused a domino effect, knocking out several power stations along the grid, due to a lack of coherent centralised management.
4. Explosion
In the immediate wake of the blackouts, Turkish newspaper Hurriyet reported that a large explosion had been heard in the industrial Kocaeli province, northwestern Turkey.
Authorities said that they were investigating the claims, and that terrorism had not been ruled out as an explanation for the attacks.
5. A cat?
During the Turkish election in April 2014, a power blackout across several regions of the country was blamed on a cat, and others on freak snowstorms.
Conspiracy theories soon arose that the government had rigged the power failure to ensure low electoral turnout, and retain its grip on power.
© Copyright IBTimes 2023. All rights reserved.