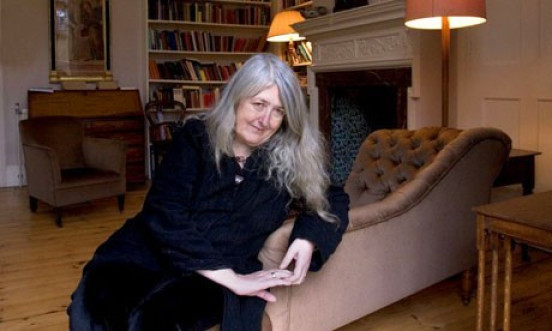 TV historian Mary Beard has revealed her inventive approach to dealing with Twitter trolls.
The Cambridge University professor revealed that she has taken to befriending the trolls and even writing them a job reference.
Beard was subjected to a torrent of abuse on Twitter after an appearance on BBC Question Time in 2013.
She publicly shamed university student Oliver Rawlings, after he sent her an abusive message last July.
Rawlings called the country's foremost academic and classicist a "filthy old s**t" and made a derogatory comment about her genitalia.
Beard retweeted the message to her 47,000 followers to publicly shame her abuser.
After being named and shamed the student recanted and posted an apology on Twitter, writing: "I sincerely apologise for my trolling. I was wrong and very rude. Hope this can be forgotten and forgiven. I feel this had been a good lesson for me. Thanks 4 showing me the error of my ways."
In an interview with the New Yorker magazine, Beard later revealed the pair had remained in touch after he took her to lunch to apologise for his behaviour.
She has now taken to writing job recommendations for Rawlings so he didn't suffer in the long term for "one moment of idiocy".
"He is going to find it hard to get a job, because as soon as you Google his name that is what comes up," she said.
"And although he was a very silly, injudicious, and at that moment not very pleasant young guy, I don't actually think one tweet should ruin your job prospects."
"In general, I am more concerned to be sure that people don't use the internet in this way (or don't do so again) than to seek 'punishment'."
The 59-year-old has been vocal in her condemnation of online trolls describing the practice as "vile playground bullying" and "generic, violent misogyny."
Beard told the New Yorker she had taken a similarly benevolent approach with another internet abuser who had once written to call her "evil" after her Question Time appearance.
After an exchange of emails she discovered that her abuser was in fact upset about a problem with his healthcare. Beard then stepped in to lend assistance to her troll.
"It took two minutes on Google to discover the reciprocal healthcare agreement, so I sent it to him. Now when I have a bit of internet trouble, I get an email from him saying, 'Mary, are you all right? I was worried about you'."
Describing her unique approach to internet abusers, Beard said: "If being a decent soul is being maternal, then fine. I'll call it human."
A 2013 report from the organisation Working to Halt Abuse Online revealed that 72.5% of people who reported being abused on the internet in the last decade have been female.
On her personal blog, A Don's Life, which she has kept since 2006, Beard expressed further concerns on the destructive nature of internet trolling, adding: "It would be quite enough to put many women off appearing in public, contributing to political debate."
She described the abuse directed at women as "misogyny, but it is also alienation and resentment, understandably, about the voice and the right to speak".
"The web is democratising and also the voice of people who don't think they have another outlet. And that voice can be punitive."
Charles Leadbeater, a former policy adviser to the Labour government, said the classicist should be publicly commended for addressing online misogyny.
"I'd love to create something like the Mary Beard prize for women online to support people who are supporting women to be able to use the internet safely," he said.