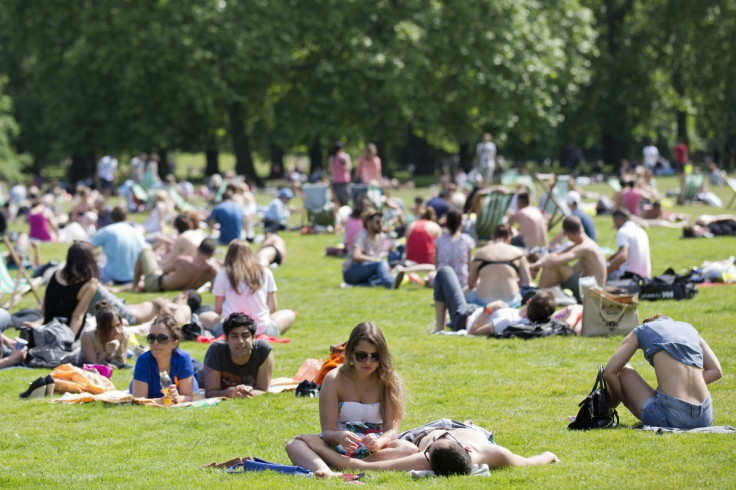 The UK will be hotter than Greece on Tuesday 14 March, according to weather agencies. The Met Office have also issued a severe wind weather warning for the Scottish Highlands.
Meteorologists at Weather Online predict that London – the hottest part of the UK – will enjoy highs of 16C on Tuesday, a whole 1C higher than Athens.
The Met Office said that the maximum temperature for the south-east of England could even reach 17C tomorrow but they added that that it will feel more like 12C because of strong easterly winds.
There will be outbreaks of rain in the north-west which could make their way to the east of the country in the afternoon, disturbing what will otherwise be a nice and mild day for most of England.
Meanwhile winds in the north of the Scottish mainland, the Orkneys and the Hebrides are feared to reach speeds of 75mph, leaving the Met Office no choice but to issue a yellow weather warning, meaning "be aware".
They say drivers need to be careful on coastal roads because a considerable amount of water might find its way onto road services as a result of the sharp gusts. Ferry trips may also be affected.
The Met Office Chief Forecaster said: "Whilst Tuesday looks to be a windy day in general a core of stronger winds will bring isolated 70-75 mph gusts for some parts of the warning area in association with heavy showers.
"These stronger winds will be short lived in any one location but some disruption is possible. At the same time some large waves will run onto exposed coasts bringing the chance of some spray and wave overtopping."
Dublin will enjoy highs of 14C tomorrow – just a little chillier than Athens and Palmero in Europe's south. Ireland, like the UK, will experience a decent amount of wind and patches of clouds.