Who will take over from Sultan Qaboos, Arab world's longest-serving ruler?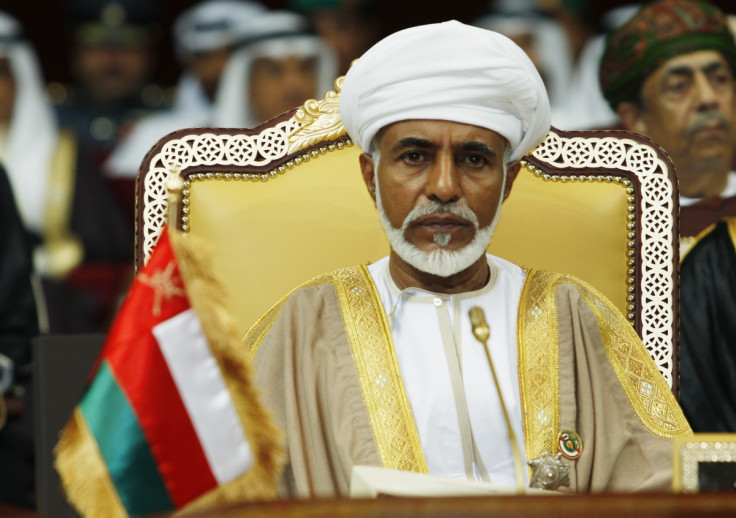 In late March, Sultan Qaboos bin Said al Said walked unaided down the steps of a royal aircraft, he had just returned to Oman after eight months of medical treatment in Germany. The Omani public, Qaboos's subjects, had not seen him since November the previous year, when he announced that his treatment had been progressing well.
Qaboos is one of the few absolute monarchs left in the world. Described by some as a throwback to an Ottoman-era Sultan, he is credited with taking Oman from a Gulf backwater to a modernised state. But with Qaboos's recent health scare, a perennial worry has arisen again: who will take over when Sultan Qaboos departs the stage?
Qaboos has no children, he married his cousin in 1976 but they divorced soon after and he has never remarried - the rumour persists that he is homosexual, a crime under Omani law. The fact that there is no direct heir to the throne has made many watchers jittery. When Qaboos dies, what kind of power vacuum would be left and what would it do to this peaceful enclave in a volatile region?
In short, there are provisions, both set up by the Sultan himself and under the country's tradition, that will decide the next leader of Oman. The next Sultan is always selected by the royal family, though the first son is often chosen, it is not always the case - some apparent heirs are overlooked in favour of those in line who are more qualified or experienced, rather than a simple father to son hereditary sequence, sometimes brothers take over, sometimes younger sons.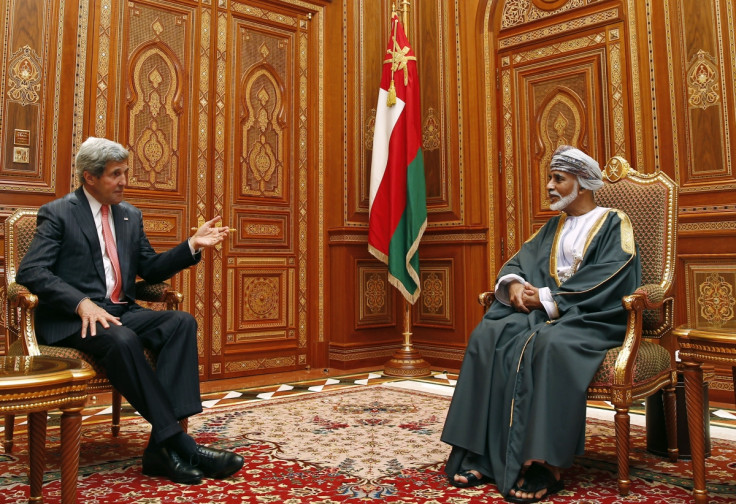 In the event of Qaboos's death, the royal council will have three days to select the new Sultan. If a decision is not made in that period, Qaboos has set up his own contingency plan: letters containing the name of his personal choice for the throne. In a 1997 interview with Foreign Affairs magazine, Qaboos said: "I have already written down two names, in descending order, and put them in sealed envelopes in two different regions."
But the letters throw up extra problems. No-one knows which names Qaboos has written inside or whether the letters even contain the same names. Not only that, should a letter leak with a different choice to the Sultan chosen by the royal council, it could undermine the newcomer's legitimacy.
Qaboos himself did not take power by simple progenity, he overthrew his father, Said bin Taimur. During the 1960s, Said bin Taimur's problems were multiplying. The country was bordered by states unhappy with it and domestic issues were starting to erupt into rebellion. In the southern Dhofar region, a group calling itself the Dhofar Liberation Front started to attack army outposts and oil industry infrastructure, signalling the start of the Dhofar Rebellion. In 1966, an attempt was made on Sultan Said's life and in the wake of this foiled assassination, he became more and more paranoid - he was rarely seen outside his palace afterwards.
As the rebellion picked up steam it became influenced by the neighbouring communist state in South Yemen and started receiving weapons from China and the USSR. As dissatisfaction in the north of the country grew, people started to question Said bin Taimur's ability to keep Oman stable. It was amidst this heady mix that British-educated Qaboos, Said's eldest son took over from his father in a palace coup.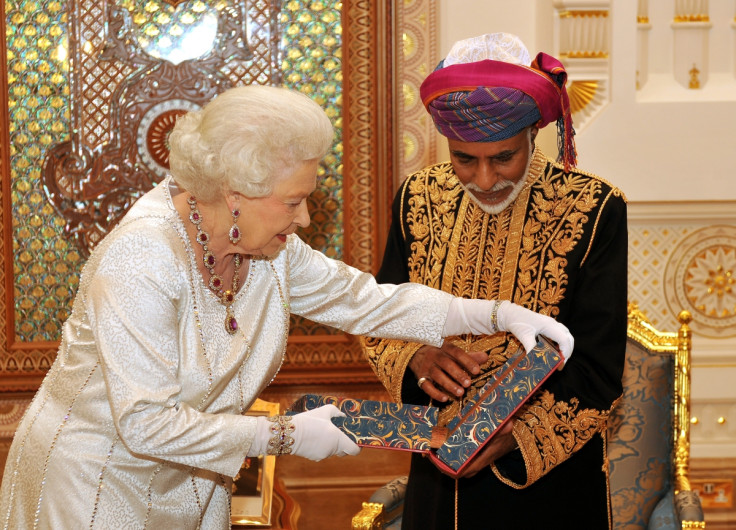 As Dr. Calvin Allen, an Oman specialist from Shenandoah University in Virginia, told IBTimes UK, "There were economic problems, there were political problems, there were a number of reasons why the old Sultan really had to go and be replaced by Qaboos."
It is also not known how much influence the British exerted behind the coup, Qaboos had close ties to the colonial power and at the time, Britain was withdrawing from the region, and wanted to install a friendly and stable leader they could continue to do business with.
When Qaboos assumed power he started a programme of development, investing the relatively new oil revenues into infrastructure and enlisting British help to defeat the southern insurgency. The Sultan's legacy of stability and development is one of the main reasons for his popularity. When the Arab Spring erupted in 2011, Oman witnessed only a few protests - though citizens were angry at economic conditions and certain corrupt officials, none demanded the overthrow of Sultan Qaboos.
"Once he took power he started spending the oil revenues that were coming in so there was a big push early on to develop the education and healthcare facilities and infrastructure," says Dr. Allen. "He gets and deserves a lot of the credit for the development of the country."
Though, speculation has it that the Sultan's popularity is starting to wane, the majority of Oman's incredibly young population were born during his reign and do not have the same fondness their parents once had for his modernising project.
As for Qaboos's successor, there are three main candidates - Assad, Haytham and Shahib, all three are sons of Qaboos's uncle Tariq. They all have government experience, aged around 60 and, an important factor for future succession, all have Omani wives. Assad is the best guess Oman watchers will make, his wife is related to Qaboos's mother and he currently acts as Qaboos's personal representative.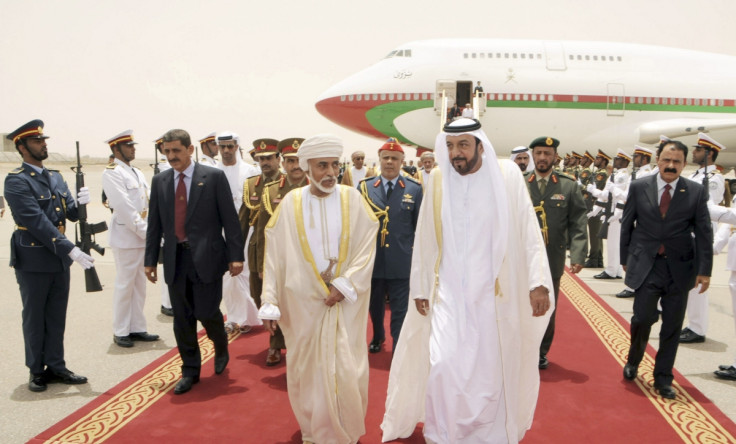 In the end though, there is only so much speculation that can be made, as Dr. Allen says, "[the] bottom-line is the royal family is going to make the decision." The assumption is that Assad will be the best choice but within the relatively private royal family, any number of other internal machinations could create a power struggle in a state with burgeoning economic issues - intensified thanks to the flagging oil prices - and increasing yearnings for more democratisation.
The next leader of Oman might seem a redundant thing for many to worry about but Oman's place on the world stage is relatively unique: a Gulf state that maintains its independent status from most of the affairs in the Gulf; a country that actively hosted and encouraged secret meetings between the US and Iran when neither would talk to the other; a state bordered by Yemen and Saudi Arabia, with a short sea-crossing to Iran, remaining calm while others lose their heads.
Qaboos is 75, with 45 years reign under his belt. Whatever happens he leaves a legacy of development and prosperity, though the continuing economic problems might not leave the country in the best state. The question left unanswered is: what will a post-Qaboos Oman look like? It seems the royals will have the last word.
© Copyright IBTimes 2023. All rights reserved.