This week (9 May), James Comey, the director of the FBI, was fired by US president Donald Trump amid an active probe into the current administration's links to the Kremlin and its alleged misinformation campaign against the US political system last year.
On a broad scale, the dismissal was alarming – viewed by many as an intentional move to disrupt an ongoing FBI-led investigation. Alan Rusbridger, ex Guardian editor, said it "smells more and more like Watergate". For technologists, it was a complex – yet potentially bittersweet – moment.
Comey's rhetoric and high-profile battles with tech giants, especially on the subject of strong encryption, frequently ruffled feathers in Silicon Valley.
The insistence that his agency could not combat terrorism because encryption was helping criminals "go dark" was oft-ridiculed.
"We disagreed with the director on many issues, including his consistent push for backdoors into our electronic communications and devices and a general weakening of encryption," the Electronic Frontier Foundation (EFF) admitted after his firing.
Jim Killock, director of Open Rights Group told IBTimes UK in a statement that during his tenure Comey openly "supported the weakening of encryption in products such as smart phones, which would potentially affect the security of people around the world."
Looking back, his most heated debate was with Tim Cook's tech firm Apple, which famously stood up against the FBI's legal challenges hoping to force the company to create a workaround to unlock an iPhone 5C recovered from an Islamic State-linked terrorist.
"The US government has asked us for something we simply do not have, and something we consider too dangerous to create. They have asked us to build a backdoor to the iPhone," Cook wrote in a February 2016 notice, titled A Message to Our Customers.
Comey later denied he wanted to "break anyone's encryption or set a master key loose on the land." In 2014, during one blunt speech, he noted: "The challenges of real-time data interception threaten to leave us in the dark. Encryption threatens to lead all to a very, very dark place."
Technology firms however, were alarmed by his stance.
"Our freedom and our liberty is at stake," said Jan Koum, the co-founder of WhatsApp at the time. "We give law enforcement access to data [...] but that's wholly different than requiring companies to enable hacking of customer devices," said Google CEO Sundar Pichai.
The Information Technology Industry Council (ITI), a group representing firms such as Google, Facebook, Microsoft and Samsung, stated: "Our fight against terrorism is actually strengthened by the security tools and technologies created by the technology sector."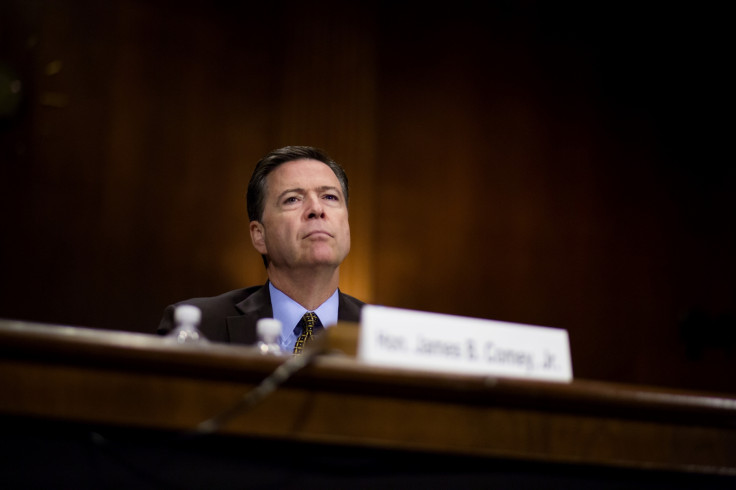 Calls for Comey's resignation
In May last year, a privacy advocacy group in the US called Fight for the Future launched a petition calling for Comey's resignation. "You have lost touch with reality in your misguided crusade against basic encryption technology," the group said in a statement at the time.
It added: "You're hurting your reputation. You've lost sight of what's important, and what so many people love and value about America. If you continue as FBI Director, we believe you will do irrevocable harm to our country. We implore you to resign."
A year later, under very different circumstances, its wish came true. But the world has changed. Now, Donald Trump sits in the White House. Now, Russian hacking campaigns have been recorded in multiple countries across the world. Encryption comes as standard in most technology.
"Encryption is not a Jim Comey issue," said Leo Taddeo, a former FBI cyber-expert and current chief information and security officer of US firm Cyxtera Technologies. "The 'going dark' challenge is real, and will remain, no matter who takes over.
"Director Comey rightly put the issue at the top and his list of priorities and actively called for public debate and action from Congress. Unfortunately, Congress effectively ignored him, siding with technology giants to leave the status quo and kick the can down the road.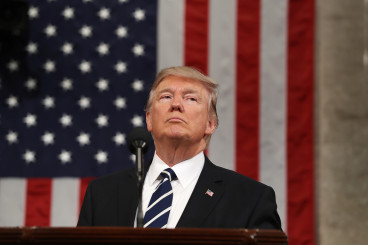 "As a result, the FBI and other agencies have been left to deal with 21st century encryption with a 20th century legal framework. I hope the next director follows Director Comey's lead on this issue."
Even NSA leaker Edward Snowden, speaking on Twitter, has appeared sympathetic towards the G-man who once said: "I'd love to apprehend [Snowden] so he can enjoy the benefits of the freest and fairest criminal justice system in the world. My view is he is a fugitive." Snowden said: "This FBI Director has sought for years to jail me on account of my political activities. If I can oppose his firing, so can you."
Trump, after firing Comey (first via the media), tweeted: "The Democrats have said some of the worst things about James Comey [...] but now they play so sad! James Comey will be replaced by someone who will do a far better job, bringing back the spirit and prestige of the FBI."
Indeed, should technology firms be worried? It remains to be seen who will be appointed as the next full-time director but – for the time being – the position falls on former deputy Andrew McCabe. In one previous interview, McCabe at least appeared more nuanced on encryption.
When asked last year if courts should enforce the breaking of encryption, he previously told the Aspen Institute's Walter Isaacson: "Many of the providers of the encrypted communications applications are overseas so, of course, we can't serve legal process on folks who are not here."
"Some folks who are here, the providers don't have the ability to provide content," he continued. "Quite frankly, it's not one that you want me or the FBI answering. That is a policy question that should be derived from a vigorous conversation in our country," he added.
That will no doubt be a stance supported by companies like Apple, Google and Facebook – all which use strong encryption in their messaging applications. It remains to be seen what the future holds.
"The 2016 presidential election showed that cyber threats can be a direct threat to our democracy, something even more dangerous than terrorism," Taddeo noted, adding: "While the next director will face the same difficult choices, at least he or she will have the benefit of hindsight."