Witcher 3 developer CD Projekt Red thinks free DLC should be industry standard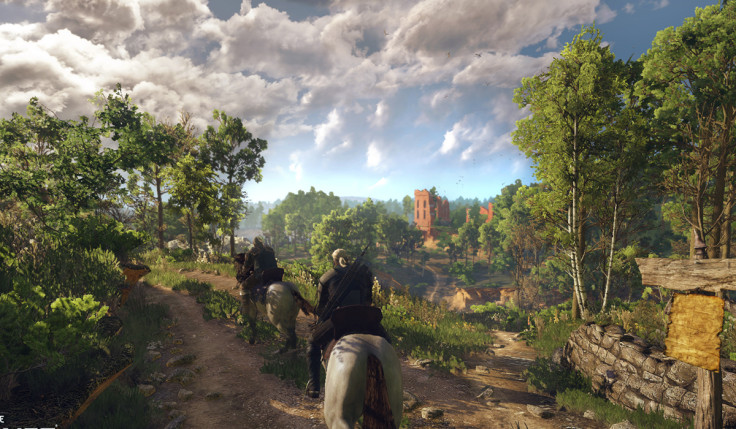 Free DLC should be an "industry standard" according to Marcin Iwinski, co-founder and CEO of CD Projekt Red, the developers behind fantasy RPG The Witcher 3: Wild Hunt. The Nordic studio's open world epic released with the promise of 16 free pieces of future DLC, the last of which was recently released.
"I would really like to see such initiatives become an industry standard rather than an exception to the general rule, and I hope that The Witcher 3: Wild Hunt has set a good example," said Iwinski on the game's official website.
It's an easy statement to make and obviously panders to an audience which naturally loves getting free stuff, but the free DLC model isn't one all developers can adopt. Free updates can help sustain a game's audience post-release (see Nintendo shooter Splatoon) but often developers are entirely right to charge for more substantial post-release DLC.
Indeed CD Projekt Red's PS4, Xbox One and PC game will also be getting paid DLC. In April the developer annoucned Hearts of Stone (set for release in October) and Blood and Wine (set for Q1 2016) – two expansions which will add new areas and around 30 hours of gameplay.
The Witcher 3's free DLC has varied in size and quality. There have been armour sets, new contracts, different looks for certain characters, new weapons, new quests and finally a New Game + mode – released on 19 August.
"We've been releasing free DLCs since launch, and today's release of New Game +, the 16th and last of them, marks a special moment for us and, I hope, for all Wild Hunt fans as well," he continued.
"They can now restart their adventure and see how the story turns out if they make different choices than on their first play-through. I'd like to extend my thanks to all the gamers who played our game and gave these DLCs a try. Nothing makes a developer happier than seeing gamers have fun with what they created."
For all the latest video game news follow us on Twitter @IBTGamesUK.
© Copyright IBTimes 2023. All rights reserved.