Yemen: Al-Qaeda frees 300 in al-Mukalla prison attack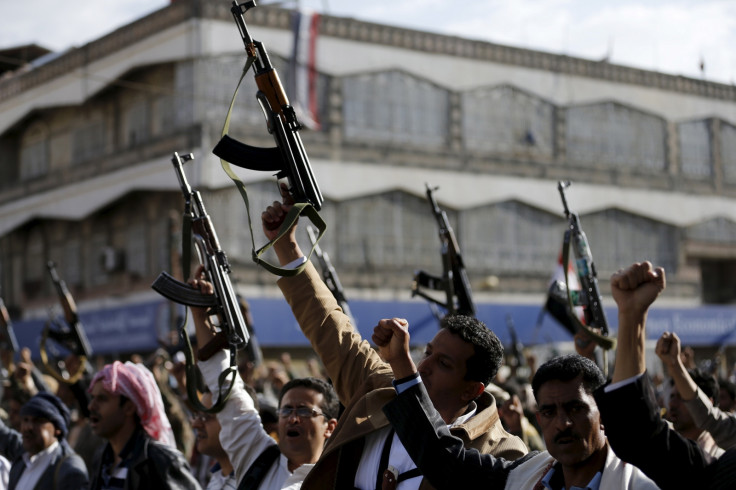 Al-Qaeda militants have freed hundreds of prisoners from a jail in the southern port town of al-Mukalla, exploiting chaos caused by clashes involving a Shiite rebellion and Saudi-Arabia led military campaign in Yemen.
The jihadi group's powerful Yemeni branch, al-Qaeda in the Arabian Peninsula (AQAP), surprisingly moved on the city on the Gulf of Aden, attacking its central prison with rocket propelled grenades freeing 300 inmates, according to local residents.
Khalid Batarfi, a high-ranking AQAP operative was among the prisoners who managed to escape, a Yemeni security source told AFP.
The Sunni extremists then proceeded to assault the branch of the Yemeni central bank in al-Mukalla, the capital of the central province of Hadramawt.
The city is controlled by forces loyal to toppled president Abed Rabbo Mansour Hadi, who fled the country for Saudi Arabia after Shiite Houthi rebels seized control of Yemen's capital Sanaa, earlier this year.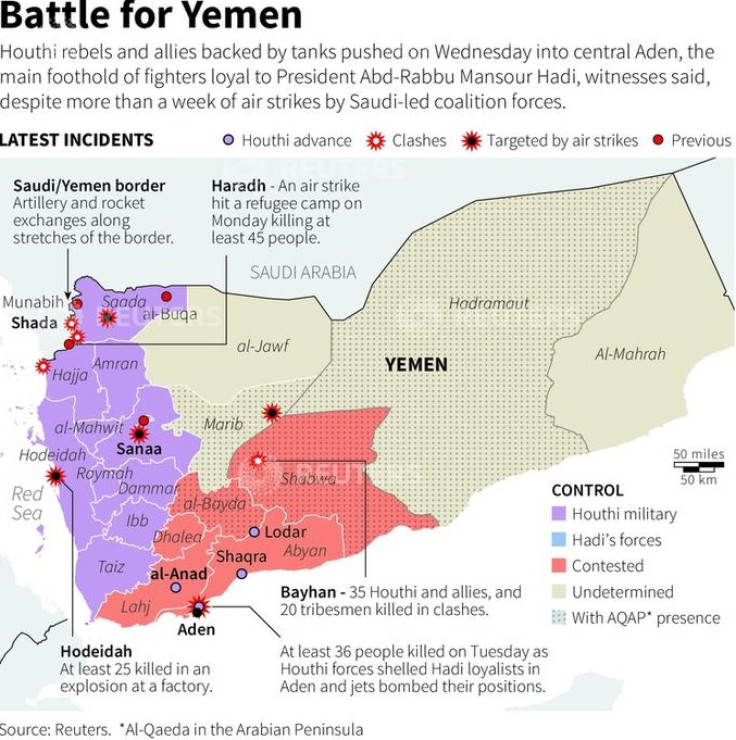 Reuters
The takeover has prompted the neighbouring Sunni Kingdom to put together a coalition of Arab states that has been carrying out airstrikes on the Shiite rebels' positions since the end of March.
The Saudi-led allies claim that the Houthi insurgency has been fuelled and supported by their rival Iran.
AQAP, which was has been leading a separate Islamist insurgency antagonised by both the Houthis and the Hadi government in recent years, could exploit the situation to its favour.
AQAP is considered to be the most powerful cell in al-Qaeda's terrorist network.
Meanwhile heavy fighting was reported in and around Aden, where Houthi forces have been gaining ground despite the airstrikes.
In another development coalition forces and the rebels blamed one another for a missile strike on a dairy factory, which killed 35 workers in Hodeida.
© Copyright IBTimes 2023. All rights reserved.