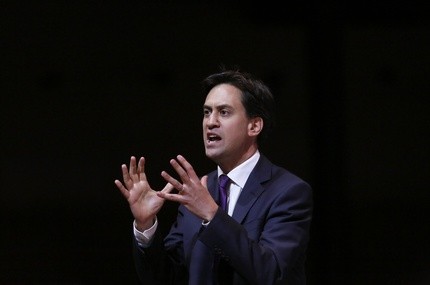 Reports that Ed Miliband is preparing a Labour "attack unit" to combat a predicted dirty, personalised election campaign should come as no surprise.
The Labour party has never forgotten the treatment dished out to its leader in the 1992 election campaign which saw an unprecedented level of personal focus on Neil Kinnock.
And Miliband believes he has already seen a hint of what is to come with the attack on his father as "the man who hated Britain" in the Daily Mail last year and what aides believe is a deliberate move by David Cameron to "go personal" at question time.
The most recent example of that second trend was when the prime minister referred to Miliband and Ed Balls as "Muppets" during a heated clash in the Commons..
So this time the leadership team has decided to get its retaliation in first.
The key appointment of Barak Obama's elections guru, David Axelrod, to head up Labour's 2015 strategy is a significant move and not simply because he is promising to echo the President's successful social media campaigning techniques.
"When people tell lies about Labour, we're going to nail that lie, and quickly."
- Michael Dugher
Axelrod will also advise Labour's communications chief, Michael Dugher, on the creation of an "attack unit" designed to pounce on any perceived smears or personal attacks by the Tories or the media.
Senior party figures believe, with some evidence, that the Tories are planning a dirty, highly personal campaign aimed at focussing on Ed Miliband's image as "weird, geeky and weak".
The 92 campaign ended with the infamous Sun front page showing Kinnock's head in a light bulb and the headline: "If Kinnock wins today will the last person to leave Britain please turn out the lights."
But the weeks that preceded it saw some of the most personalised attacks on the "Welsh windbag" as his opponents in both politics and the media panicked, believing the polls which were suggesting Labour was on course for victory.
There are certainly many Tories who see parallels between Kinnock in 1992 and Miliband in 2015: a Labour party ahead in the polls but with a far less popular leader who voters don't see as a potential prime minister and a vulnerable set of policies, or only half-formed policies.
They have long been suggesting to Cameron that Miliband is Labour's weak point and that, as the economy improves giving the party greater confidence and shaking Labour's cost of living attacks, so attention should be focussed on him.
The depth of the assaults on Kinnock in 92 shocked and angered party bosses at the time and left a lasting legacy which ultimately saw the creation of the Peter Mandelson, Alastair Campbell approach to rebuttal and attempted media manipulation.
It is unlikely that sort of heavy-handed approach, particularly to the media, would work in 2015. Partly because the media are wise to it and have learnt their own lessons but also because the rise of the internet and social media make it virtually impossible to control the agenda.
It is claimed Miliband has no intention of going personal himself, previous attempts to play the "toffs" card have failed to gain traction with voters, but to ensure there is a team ready to leap on and counter any bogus attacks.
Before travelling to the US to meet advisers from Obama's campaigns Dugher said the party was not going to put up with a re-run of the 1992 style campaign.
"When people tell lies about Labour, we're going to nail that lie, and quickly," he told the Independent newspaper.
Despite the pledges from the Miliband team, however, many believe that if the campaign does show signs of going personal, the attack unit will not be able to resist.