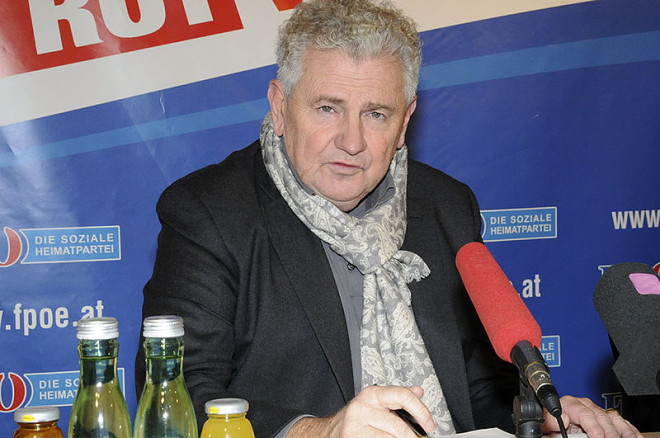 An Austrian far-right politician who said that the EU was at risk of becoming "a conglomerate of n*****s" and compared Brussels to Nazi Germany, has pulled out of the European elections.
Andreas Molzer, an MEP with the anti-EU Freedom Party of Austria (FPO), said he would not seek another term in May over the controversy sparked by his remarks at a party meeting.
"It is the evident loss of confidence in my party which is prompting me to do this," Molzer said.
The decision came after Austria's president Heinz Fischer and chancellor Werner Faymann added their voices to the chorus of those demanding Molzer withdraw his candidacy.
Fischer said Molzer's views were out of place in the European parliament and Faymann said the far-right politician should not represent Austria in Europe.
Süddeutsche Zeitung newspaper reported in March that Molzer claimed that the EU was on the brink of chaos partly because Germans and Austrians were the only people with a good work ethic.
"We are the only ones who arrive on time at appointments, the only ones who start working at 9 and not 11," he told a party meeting in Vienna.
"And it's true, it's because of planning and work ethic. What will happen to Europe, a conglomerate of n*****s, total chaos."
The 61-year-old also said that Adolf Hitler's Third Reich looked "informal and liberal" compared to the EU.
Molzer apologised but claimed he was the victim of a witch-hunt organised by the far left.
His announcement that he would withdraw sparked confusion because he originally said he would no longer be the FPO's frontrunner but his name would remain in the party's general candidate list.
FPO is polling at more than 20% and is expected to get up to four MEPs elected.
A spokesperson for the MEP later clarified Molzer would pull out of the elections completely.