China: Ancient Tusi tribal sites added to World Heritage List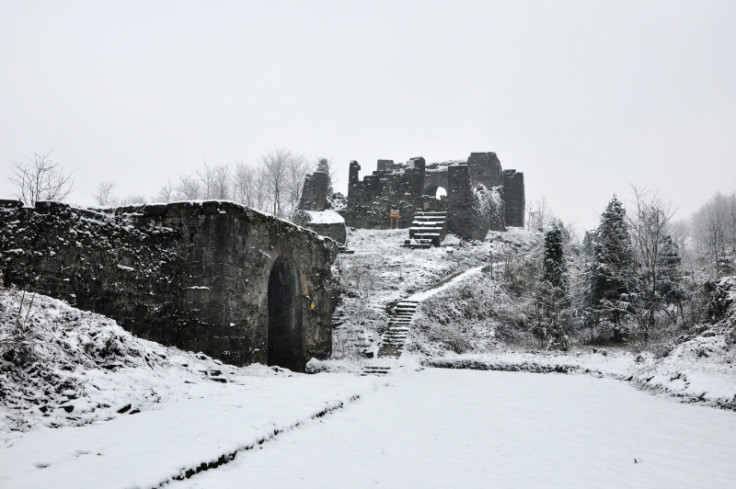 The World Heritage Committee approved adding the ancient tribal sites of the Tusi – people who were officers in China's governments 800 years ago – taking China's tally of World Heritage Sites to 48, second only to Italy.
On Saturday 4 July, local ethnic groups called Tujia in Yongshun congregated on the streets wearing their traditional attire to celebrate.
The Tusi sites are all that remains of an ancient political system used by emperors of China to rule ethnic minority regions in south-central and south-west areas of the country.
The Tusi refers to the hereditary tribal leaders who were delegated to run these remote, often lawless parts of China.
While the Tusi were first appointed in the Yuan Dynasty, which began in 1271, most of the listed Tusi structures were built during the Ming Dynasty (1368-1644), according to China Daily.
These include the Laosicheng Site in Youngshun county, Hunan province; the Hailongtun Site in Zunyi, Guizhou province; and the Tangyacheng Site in Hubei province's Xianfeng county.
"The three are most representative among more than 100 Tusi relics in China," said Tong Mingkang, deputy director of the State Administration of Cultural Heritage.
"They are relevantly less intervened by modern lifestyle, and stand out after a longtime evaluation and analysis by various fields," he added.
The World Heritage List formally recognises the "universal value" of the Tusi sites, which have a strong resemblance to the Inca ruins of Machu Picchu in Peru.
Yongshun Tusi city in central Hunan Province has a history dating back more than 600 years. Lying on the bank of a river, it has a temple, ancestral house, cemeteries and a memorial archway. There is even a sewage network which still works.
The site contains the remains of judicial courts and forts. The chieftains ruled Tangya Tusi city in Hubei Province, central China, for 460 years. The remains of judicial courts, forts and an ornately decorated memorial archway are still standing.
© Copyright IBTimes 2023. All rights reserved.