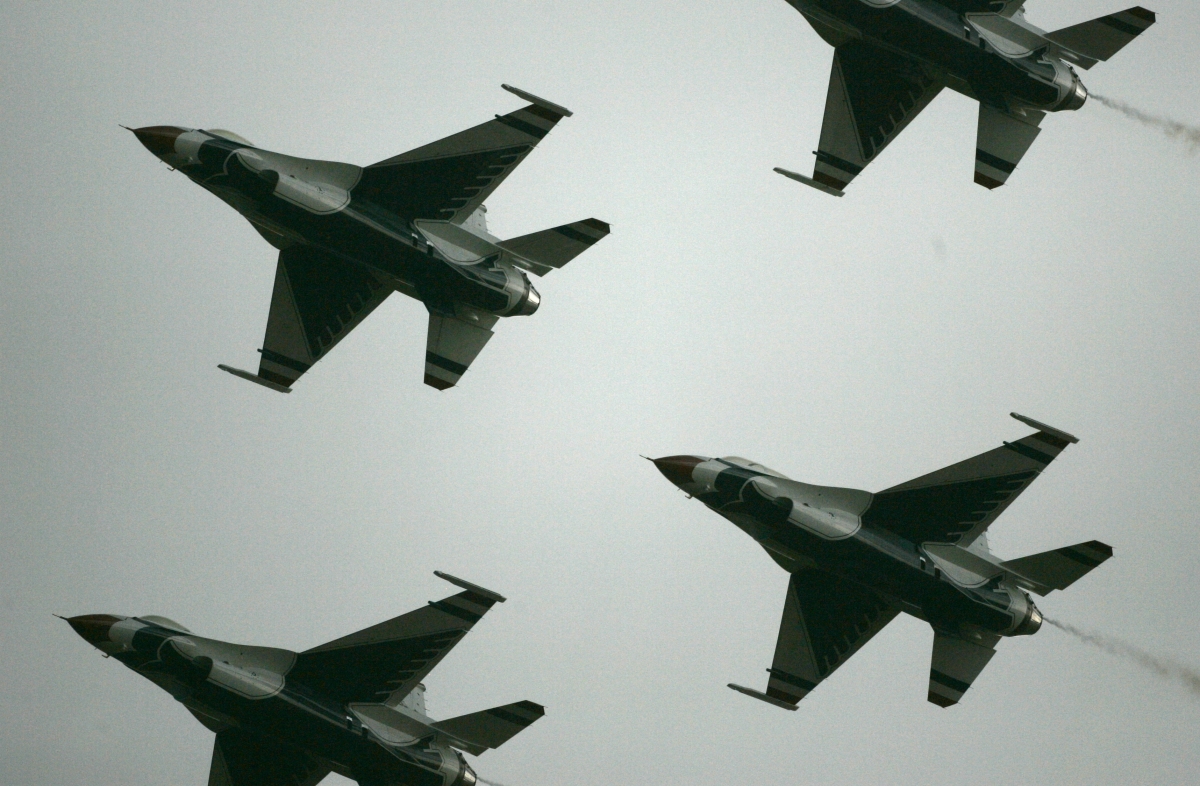 The United States is to send 12 F-16 fighter jets and 300 service personnel to Poland for a training exercise next week in response to the Ukraine crisis, according to Poland's defence ministry.
Tomasz Siemoniak, Poland's Minister of National Defence, said that the exercise was originally planned to be smaller but Poland requested that it be strengthened after Russia invaded and took control of the Crimea region.
"When we face such a dramatic challenge for our security, we need to reassure our allies that our security guarantees are valid," US ambassador to Poland, Stephen Mull, said.
The training exercise is set to take place at the Lask air force base in central Poland.
The US is also planning to station six F-15 fighter jets in neighbouring Lithuania in response to "Russian aggression in Ukraine and additional military activity in the Kaliningrad region" which borders Lithuania and Poland.
"I have had confirmation that the air police missions will be reinforced by six additional F-15 fighters," Lithuania's defence minister Juozas Olekas said.
"We have witnessed increased military activity in Kaliningrad," Olekas added.
Turkey has also authorised a US Navy Warship, thought to be the USS Truxtun docked in Greece, to pass through the Bosphorus and into the Black Sea region.
"While in the Black Sea, the ship will conduct a port visit and routine, previously planned exercises with allies and partners in the region," the Navy said in a statement.
The Crimean parliament has voted to join Russia and will put the case to voters in a referendum on 16 March. Crimeans will be asked to vote whether the republic should join Russia or remain part of Ukraine.
The EU has published the list of 18 Ukrainian officials and business leaders whose assets it has frozen over allegations they embezzled billions of roubles and stripped the country of desperately needed funds.
Follow our live blog on developments in the Crimean Peninsula here.