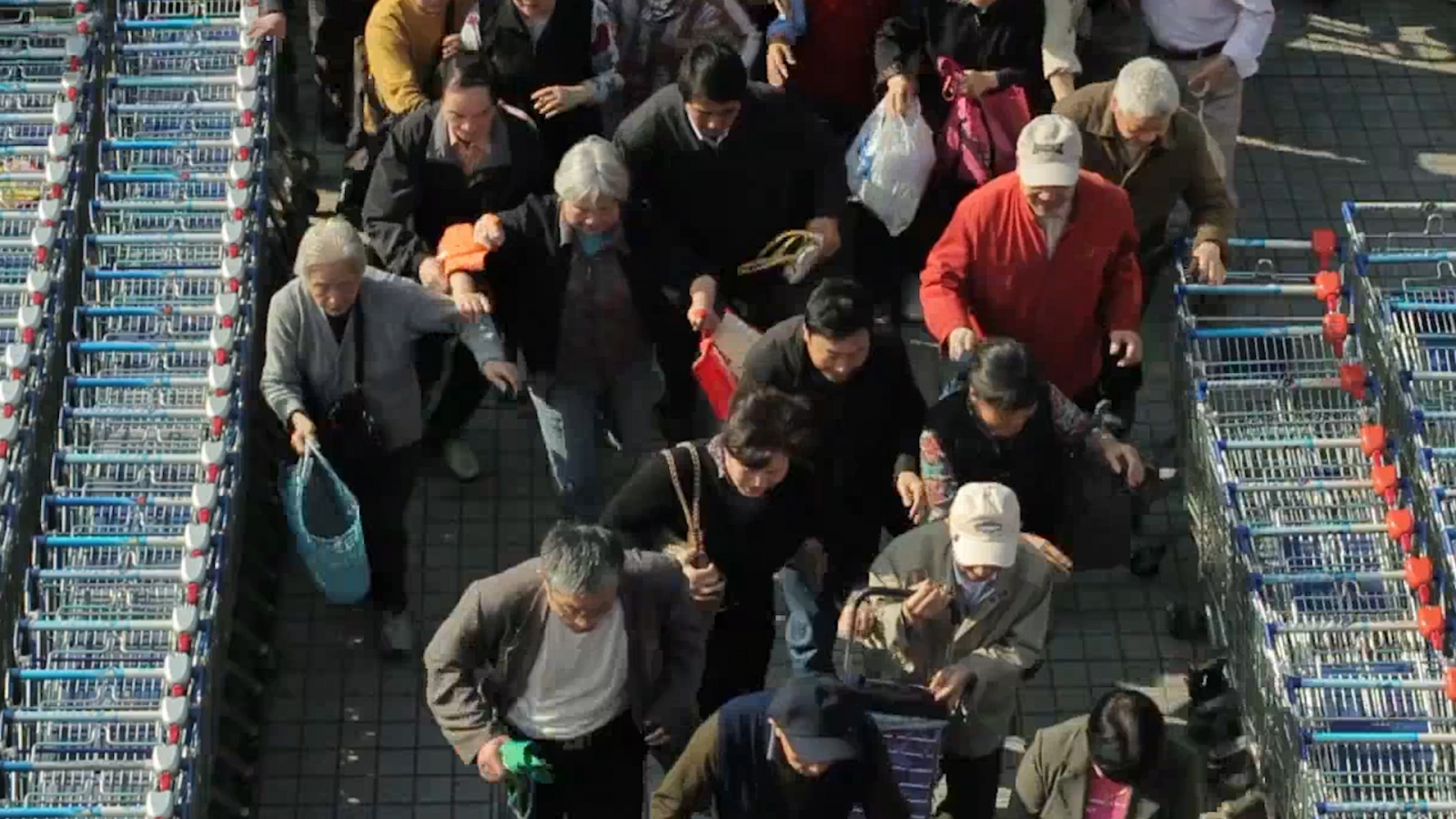 A video has been released showing the lengths shoppers in China will go to get their hands on Tesco goods, as a large group of elderly people rush into one of the company's stores in Shanghai once the doors open every morning.
The video shows shoppers barging one another to race into the store, and even shows a fight break out between two agitated elderly men. The 90 second film was made over a three-month period by Jonathan Lim, a China-based director who created the video for the Collab#1 Now&Them exhibition.
Suffering a shares plunge, embroiled in an accounting scandal, and facing stiff competition from new supermarkets on the block Lidl and Aldi, retail giant Tesco has been facing a lot of problems of late. But as the video reveals, the company's successful strategy across Asia, where supermarkets are uncommon, is drawing throngs of customers.