Tesco: Despite shares plunge and competition from Aldi, the supermarket is too big to fail
How low can Tesco shares go? The supermarket giant's share price plunged to a 14-year-low after it announced a profit warning for 2014, the latest black mark against its ubiquitous name.
It is embroiled in an accounting scandal for which it is under investigation by the Serious Fraud Office. Its financial results are getting weaker but it needs heavy investment in price cutting among other areas. Its market share is under attack from both ends by the likes of Aldi and Waitrose. Is this the beginning of the end for Tesco?
"I think it's fair to say Tesco has problems, and I think it's fair to say Tesco will inevitably in the future be smaller than it is now, but I think it's hyperbole to say Tesco will go belly-up or disappear," Neil Saunders, managing director of retail analyst Conlumino, told IBTimes UK.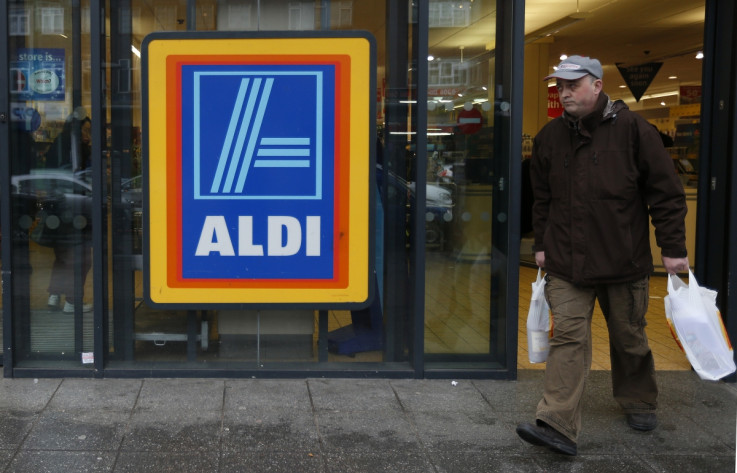 Tesco is facing competition from the likes of Aldi and Waitrose
Reuters
"Yes, there are problems, but they're not intractable problems and they're certainly not problems that will lead to the complete demise of Tesco."
The latest market sell-off of Tesco shares has been fuelled by the profit warning. Markets were expecting between £1.8bn and £2.2bn profit for the 2014 full year. Tesco told them not to expect anything above £1.4bn.
"While we're still seeing a bit of a dilution of profit, and obviously that's given rise to more profit warnings, Tesco is still by any standards an extremely profitable company and it still holds a very extensive level of market share in the UK grocery market," Saunders said.
So extensive is its market share that Tesco is still the biggest supermarket in Britain. It held a 28.7% share of the UK grocery market in November 2014, according to research firm Kantar. Asda trailed far behind in second place with 17.2%.
What's more, it has large net assets. That means it owns more in assets – such as property and financial products – than it owes in liabilities. When you have deducted its liabilities from its assets, it has a net of £15.7bn. That's a lot of capital to be able to tap into if needs be.
"Its asset base is significant [land bank, store network], which could offer potential for boosting financials if sold off/slimmed down, with one-time exceptional income a benefit along with a helping hand for future margins [lower cost base]," Mike van Dulken, head of research at Accendo Markets, told IBTimes UK.
Share price plunge
Tesco's share price is in free fall. From a peak of 487p a share in November 2007, its shares have plummeted. At the time of publishing, they are trading at 168p a share, marking a 65% fall from their peak and the lowest price since 2000.
But that markets are losing faith in Tesco does not mean the company is going to die. It might cause Tesco problems – particularly if it needs to raise more capital by selling another batch of shares in the firm through a rights issue – but it does not necessarily mean Death has come knocking with his scythe.
Those who sail on London Stock Exchange waters care about one thing above all else: a smooth journey to a good return. So any indication that their investment will hit choppy waters, even if only temporarily, will lead many to change course.
That is why so many have been jumping from the Tesco ship in recent months. Weakening profit and the prospect that it will fall further because of the investments Tesco will need to make means less money for dividends to shareholders.
And as more investors flee, the basic law of supply and demand kicks in: fewer people want Tesco shares and more people are selling them, so the price goes down.
Not only do those with Tesco shares face the prospect of lower returns from dividends, but the value of their investment is in decline. Some will think it is better to cut their losses and run away rather than sit it out for the long haul in the hope that the price recovers.
Final nail in the coffin?
Dulken said it is positive that Tesco shares were "finding support at multi-year lows" after the profit warning. But Dulken, who has already come out to say Tesco is no longer a viable investment, has concerns running deeper than poor investment returns.
"Any further negatives [rights issue? more financial worries, if need to invest even more?] could be the final nail in the coffin for the UK's biggest grocer," he said.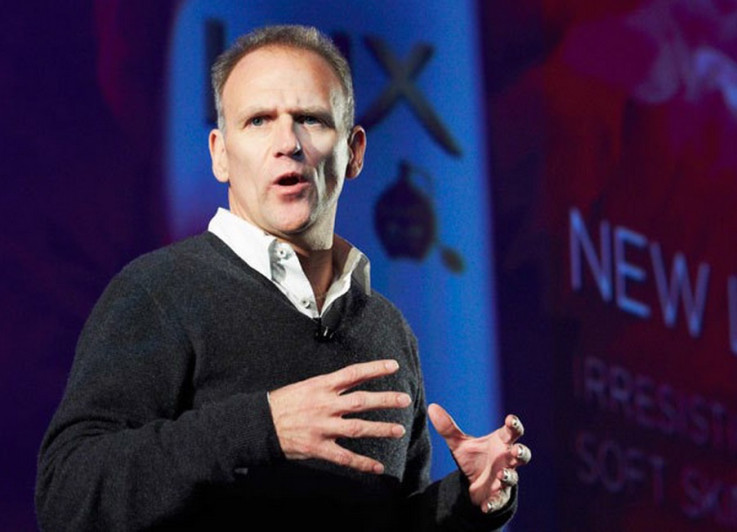 Tesco CEO Dave Lewis has his work cut out to turn the supermarket's fortunes around
Tesco
He added that it is difficult to argue against those saying Tesco's litany of problems mean it is in terminal decline, especially given the intensifying competition from rivals on both product pricing and quality.
Saunders acknowledges the challenges but is not calling the end of Tesco just yet.
"It's really having a difficult period. Rather like Marks and Spencer had a difficult period. But, just the same as Marks and Spencer, in five, ten years' time, it will still be with us. It might look a bit different, but it will still be here," he said.
"I think we've definitely got a few more years to run of tough times at Tesco because I think the scale of the investment needed is such that they're going to have to invest future profits in things like store refurbishments, store reconfigurations and certainly into pricing as well.
"The other point is that those things take a little bit of time to deliver. They don't deliver overnight. It's going to take time to see the results of that. So I think it's fair to say that really, if you're looking at a turnaround programme for Tesco, the time of that probably looks like two to three years.
"The market is so difficult and Tesco has such a lot of work to do that before they get fully back on track it is going to take that amount of time."