Live
6:15pm: FA Cup sixth round draw
Reading vs Crystal Palace, Everton vs Chelsea, Arsenal/Hull vs Watford, Shrewsbury/Man Utd vs West Ham.

Ties to be played between 11-14 March.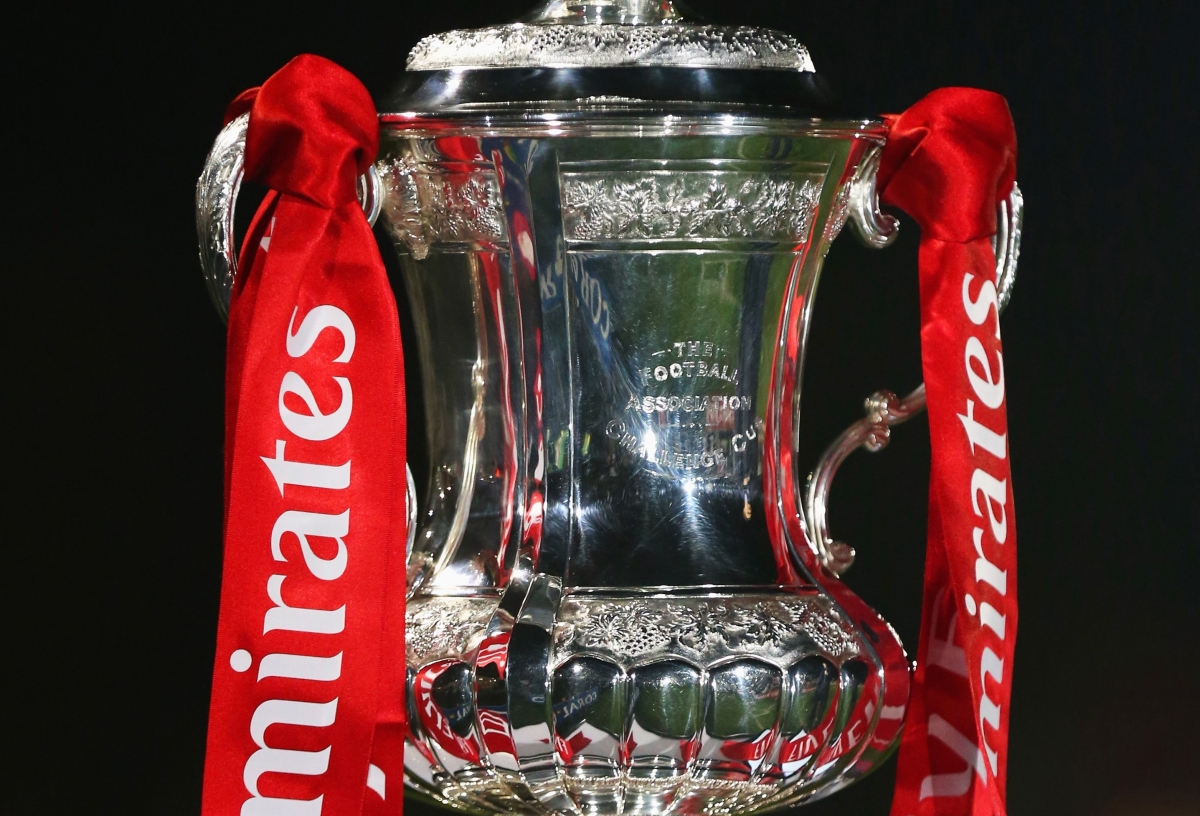 18:19
That concludes the draw and let's have a look at those four ties. The pick of the bunch probably has to be Everton hosting Chelsea. Alan Pardew will visit former club Reading with Crystal Palace while Arsenal or Hull will host Watford. Finally, Manchester United will take on West Ham United, if they can bypass Shrewsbury.
Well that is all we have time for on this FA Cup live text. We're back tomorrow with live coverage of Shrewsbury vs Man Utd, but until then thank you and goodbye.
18:14
Ok here we go. The draw is nearly upon us. It will be conducted by Graeme Le Saux and Trevor Sinclair at Stamford Bridge. Here we go....
18:10
Let's round up how we got to this stage after this weekend's fixtures. Arsenal and Hull played out a dull goalless draw at The Emirates Stadium in the first tie of the weekend. Reading then overcame Premier League West Brom and Watford knocked out Leeds. Everton kept their nerve to beat Bournemouth to conclude the action on Saturday. Today, West Ham and Chelsea have thrashed Blackburn and Manchester City while Crystal Palace edged past Tottenham. As mentioned previously, Shrewsbury and Manchester United are still to play.
18:05
Somewhat curiously, the draw is taking place this evening before the final tie of the fifth round is played, with Shrewsbury and Manchester United doing battle on Monday. Naturally, we will have live coverage of the game from New Meadow.
18:04
Draw is on the way from the Bridge. A very tanned Brendan Rodgers is currently being grilled on BBC Two at the moment while we wait for the draw to take place.
17:58
The draw is on the way from Stamford Bridge so here are the numbers for the all important moment
1. Chelsea
2. Reading
3. Watford
4. ShrewsburyTown/Manchester United
5. West HamUnited
6. Crystal Palace
7. Arsenal/Hull
8. Everton
17:52
Full time at Stamford Bridge then and Chelsea become the latest club to take their place in the last eight of the FA Cup, at the expence of Manchester City with a crushing win. They join the likes of Reading, Watford, Everton, West Ham and Crystal Palace as the team assured of a place in the quarter-finals, while the likes of Arsenal and Manchester United must wait to see they can too progress. The drawing of the eight balls will take place imminently so stay with us for all the updates.